Bharti Airtel has revealed more details about its Rs 32,000 crore or $4.5 billion capital infusion plan to strengthen its capital structure.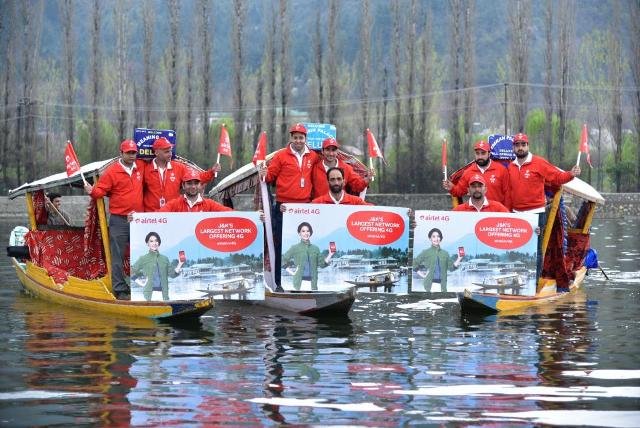 Airtel has decided to opt for rights issue of Rs 25,000 crore and Foreign Currency Perpetual Bond Issue for an additional Rs 7,000 crore.
The primary purpose of fund raising is to make investment in telecom networks in India targeting its supremacy in 4G networks.
Airtel India has a 4G customer base of 77 million at the end of the third quarter in December 2018. The total MBs on the network have increased by 190.9 percent to 3,217 billion MBs. Mobile Data usage per customer rose 96.8 percent to 10,528 MBs during the quarter.
Airtel India's Capex reached Rs 20,079 crore or nearly $3 billion in the first nine months of fiscal 2018-19. Airtel had 175,300 network towers vs 163,808 network towers. Airtel has 164,859 mobile broadband towers. Airtel has 371,562 mobile broadband base stations to enhance 4G coverage.
"With a solid spectrum pool, and robust networks investment over the last three years, Airtel is well positioned to strengthen and participate decisively in the 4G data market," Gopal Vittal, MD and CEO (India & South Asia) – Bharti Airtel, said.
The fresh capital infusion will help us to continue our investments in future rollouts to build large network capacity and create content and technology partnerships to ensure the best customer experience, Gopal Vittal said.
The rights entitlement of promoter and promoter group of approx. Rs 16,785.7 crore will be subscribed by them and GIC, with promoter and promoter group subscribing to Rs 11,785.7 crore and GIC subscribing Rs 5,000 crore by way of renouncement in their favour.
The promoter and promoter group also reserves the right to subscribe either itself or through investors for additional shares in the Issue, including in the event of under-subscription by public.
The company is in the process of appointing banks to raise funds through foreign currency perpetual bond.