Telecom Lead Asia: ZTE has bagged a TD-LTE contract from China Mobile.
The Chinese telecom equipment maker will build China Mobile's TD-LTE networks in five Chinese cities — Beijing, Tianjin, Guangzhou, Shenzhen and Shenyang, with more than 13,000 carrier frequencies.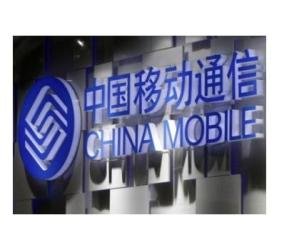 Recently TelecomLead.com reported that China Mobile's earlier TD-LTE project in Hong Kong has selected ZTE for 50 percent of the construction work. ZTE has become the largest LTE device supplier for all such projects initiated by China Mobile.
China Mobile is looking for building some 20,000 base stations and 52,000 carrier sectors.
ZTE said TD-LTE devices purchased by China Mobile will be deployed in an expanded trial TD-LTE network in 13 Chinese cities — Beijing, Shanghai, Hangzhou, Nanjing, Guangzhou, Shenzhen, Xiamen, Qingdao, Tianjin, Shenyang, Ningbo, Chengdu and Fuzhou.
"We thank China Mobile for choosing ZTE for the construction of the TD-LTE networks in the five cities. ZTE has been highly committed to TD-LTE as a strategic product. As a leader in LTE, our company is both capable of and confident in bringing excellent results to China Mobile," said Wang Shouchen, vice president, ZTE.
By August 2012, ZTE has constructed trial LD-LTE networks and 9 commercial networks for 38 operators in 26 countries of Europe, CIS, Asia Pacific, Southeast Asia and North America.
In July, ZTE partnered with China Mobile Hong Kong and Ericsson to deploy the TD-LTE network with a coverage area of more than 70 percent of the territory. It marked the first time ZTE adopted a multi-carrier technology with a single wireless base station to support complex wireless communication conditions in Hong Kong.
The China Mobile Hong Kong LTE network is the first dual-mode network in the Asia-Pacific region and the first commercial TD-LTE network in Hong Kong.