Telecom Lead America: Telefonica subsidiary Vivo has selected Ericsson to launch 4G LTE services in Brazil.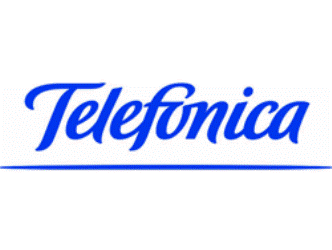 Vivo will launch LTE / 4G in the North and Mid-Western regions of Brazil, as well as the states of Sao Paulo, Minas Gerais, Bahia and Sergipe.
The new 4G network will meet users' demand for connectivity and mobile broadband services in Brazil.
 This is Ericsson's second 4G/LTE win in Brazil.
Vivo, Brazil's largest operator, has around 75.7 million mobile subscribers.
Ericsson will supply latest RBS 6000 multi-standard radio base stations.
"We are honored to be chosen once again to cooperate with Vivo, supporting their network evolution and innovation. This decision is a result of the positive experiences that the operator has had with the successful implementation of Ericsson's GSM, WCDMA and HSPA technologies in the past. The evolution of mobile networks is a fundamental step toward the advent of the Networked Society in Brazil," said Eduardo Ricotta, vice president of Ericsson Latin America and the Caribbean.
Under the terms of the agreement, Ericsson is also responsible for network implementation, including network rollout, design and support services.
Ericsson has now signed 89 LTE/EPC contracts in 38 countries on five continents.
According to a report in TelecomLead.com,Telefonica has unveiled and showcased the world's 'smartest' 4G network, in collaboration with Alcatel-Lucent at the ongoing Mobile World Congress 2012. The network runs on 2.6 GHz frequency band and provides download speeds of 100 Mbps, between 40-60Mbps on upload. It offers improved indoor coverage and can increase capacity by up to 400 percent in high density data-traffic areas.
UNE Columbia has recently selected Ericsson for its LTE launch. As part of this multi-year agreement, Ericsson expands its key supplier role with UNE by delivering an LTE network. Ericsson will deploy 4G/LTE using its new multistandard radio base station, RBS 6000, supporting the new LTE network that will use the company's new 2.5 GHz spectrum to bring 4G to cities where traffic demand is most concentrated.