Indian 4G operator Reliance Jio Infocomm could lose $2.1 billion this fiscal year when costs such as handset subsidies are included, said Chris Lane and Samuel Chen, analysts at Sanford C Bernstein & Co.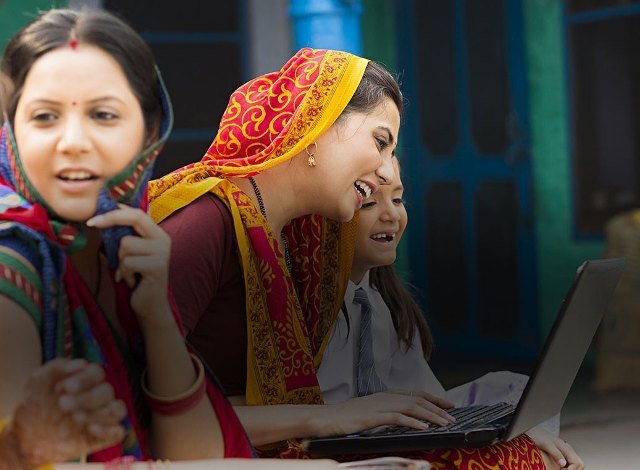 Bloomberg reported that the net loss would be a bigger deficit than those of its larger rivals Bharti Airtel and Vodafone Idea. Jio will probably overcome them over the next 12 months in terms of service revenue and subscribers.
Jio's aggressive marketing offers, which have included offering low-cost phones, resulted in net handset subsidies likely amounting to Rs 72 billion and a total capital expenditure of Rs 2.6 trillion, Bernstein said in a report on Feb 26.
An IDC report indicates that Reliance Retail has shipped 65.44 million Jio Phones to its 4G subscribers in 2018 at a discounted price.
IDC said India's feature phone market rose 10.6 percent to 181.3 million units — primarily driven by Jio Phone shipments, contributing to 36.1 percent of feature phone shipments in India.
"The phone subsidies are carried by a separate unit, Reliance Retail, and so aren't visible on Jio's profit and loss statement. Jio uses non-standard depreciation metrics in its accounting, the report said.
Mukesh Ambani's wireless phone business has reported consecutive quarterly profits. The carrier will have to reduce handset subsidies and increase revenue from users to make a positive return on investment, according to Bernstein.
Vodafone Idea will probably post a net loss of Rs 32 billion for the year ending March. Bharti Airtel is expected to report a loss of Rs 7.5 billion.
Reliance Jio could become the country's No 1 telecom operator by revenue in 2021 and on a subscriber basis by 2022, a Sanford C Bernstein & Co report said last year.
By end of 2020-21, Jio would have clocked 34 percent revenue market share at the expense of Vodafone-Idea and Bharti Airtel's whose share may decline to 31 per cent and 30 per cent, respectively.
The first-ever net income of Reliance Jio Infocomm was due to Jio's approach of recognizing depreciation and amortization in a slower pace. The accounting approach led to a 12 billion rupee ($187 million) charge in the December quarter, Bernstein said earlier.
Reliance Industries' net income of 5.04 billion rupees was boosted by Jio's policy, linking depreciation charges to its own assessment of usage and economic benefit, while other Indian carriers amortize telecom assets at a fixed rate over time, Morgan Stanley said in a Jan 21 report.