Reliance Jio has strengthened its presence in the Indian telecom market by showing strong growth in its revenue and EBITDA margin in 2018-19 fiscal.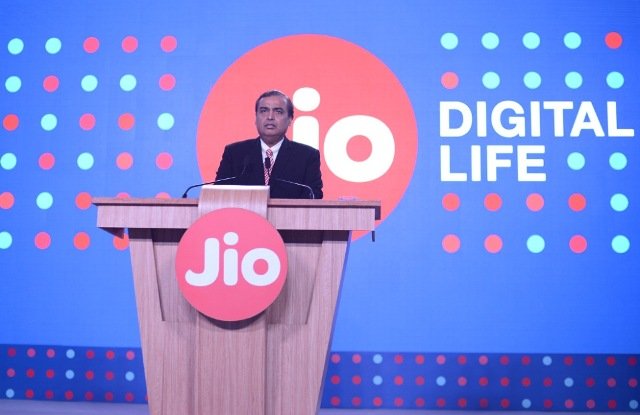 Reliance Jio posted operating revenue of Rs 11,106 crore in Q4 and Rs 38,838 crore in fiscal 2018-19.
EBITDA of Reliance Jio reached Rs 4,329 crore with margin of 39 percent in Q4 and Rs 15,102 crore with margin of 38.9 percent in fiscal 2018-19.
Reliance Jio has a subscriber base of 306.7 million on its 4G network in India. ARPU during the fourth quarter reached Rs 126.2 per subscriber per month. The company indicates monthly recharges for data plans.
Jio offers free voice service to its customers. The strategy of offering free voice services have negatively impacted rival telecom operators. Voice traffic during the quarter was 72,414 crore minutes.
Reliance Jio does not reveal the company's Capex or the number of cellular sites across the country.
Reliance Jio said its network operating expenditure rose to Rs 11,338 crore during fiscal 2018-19 from Rs 4,921 crore in fiscal 2017-18.
"Jio 4G LTE network would soon cover every district, taluk, gram panchayat and village of India with targeted population coverage of 99 percent," Mukesh D Ambani, chairman and managing director of Reliance Industries, said.
Reliance Jio added 26.6 million subscribers during the fourth quarter. Reliance Jio said gross addition of subscribers at 33.2 million inched up after modest disruption in previous quarter due to transition to the new KYC process. Monthly churn rate stayed at 0.75 percent per month.
Mobile data traffic during the quarter reached 956 crore GB. The telecom operator said average data consumption per user per month was 10.9 GB and average voice consumption was 823 minutes per user per month. Its video consumption increased to over 500 crore hours per month.
The company is currently rolling out JioGigaFiber for home broadband, entertainment, smart home solutions, wireline and enterprise across 1,600 cities.
Reliance Jio has over 1 million retailers for selling Jio SIMs and pre-paid recharges. Jio said efficient sales channel with simplified tariff structure delivered monthly gross subscriber additions at more than ~11 million during the quarter.