The debate to claim the top position in 5G race – among South Korea's SK Telecom and rivals and US telecom giants AT&T and Verizon will continue in the 5G space because of lack of clarity on standards.

Americans did not wait till the availability of 5G smartphones in 2019 and they launched 5G broadband for home customers and 5G on hotspots in 2018. When Korea finally launched the 5G mobile services on April 3, Americans claimed they had started using 5G services on a "5G-enabled smartphone" from Lenovo-owned Motorola.
Some telecom operators (not T-Mobile and Sprint) in the US have tried to attract customers by offering 5G on hotspot, 5G broadband on fixed wireless network and now 5G mobile on a 5G-enabled smartphone.
Both Verizon and AT&T, which tried to make use of the 5G bandwagon, are yet to reveal the revenue or subscriber additions from their 5G efforts.
South Korea
SK Telecom, KT and LGU+, South Korea's three mobile carriers, commercially launched 5G services on Wednesday – utilizing the availability of Galaxy S10 5G. SK Telecom said it will be offering Galaxy S10 5G smartphone in instalments over 4-years.
SK Telecom revealed its 5G pricing plans showing that 5G mobile data price will be cheaper than 4G in Korea.

Verizon Communications has also announced the commercial 5G on Wednesday. Verizon's 5G Ultra Wideband network is the first commercial 5G network in the world that works with a 5G smartphone, said Verizon.
Verizon customers can access a commercial 5G network on the moto z3 combined with 5G moto mod, a 5G-enabled smartphone from Lenovo-owned Motorola. Moto Mod is a physical magnet-like attachment for the smartphone.
The global telecom industry is currently debating on how many subscribers will buy 5G from Verizon that will be available on Motorola's Z3 and a Moto Mod.
Customers can snap 5G moto mod to the back of a compatible Motorola z3 smartphone and experience 5G for $199.99 or $349.99 from retail. Customers can also get a moto z3 for $10 a month for 24 months on Verizon's device payment plan ($480 retail) if they add a new line or upgrade online.
Verizon is offering unlimited 5G data for an additional price of $10 per month to post-paid customers with any Verizon unlimited plan. Verizon, as part of the promotion strategy, is also offering free 5G data to smartphone customers in the first three months.
Customers using Verizon's 5G Ultra Wideband network in select locations in Chicago or Minneapolis will experience data speeds of up to 1 Gbps.
5G race
They rushed for the first spot in the 5G race to roll out the latest wireless technology, beating their own schedules.
South Korea claimed to be the first country to launch 5G on a mobile phone, but that was disputed by U.S. carriers who say they rolled out 5G in limited areas as early as last year, Reuters reported.
AT&T said it was the first telecom operator to launch a commercial and standards-based 5G network in December 2018. The service, however, was made available to mobile hotspot devices but is not yet on smartphones.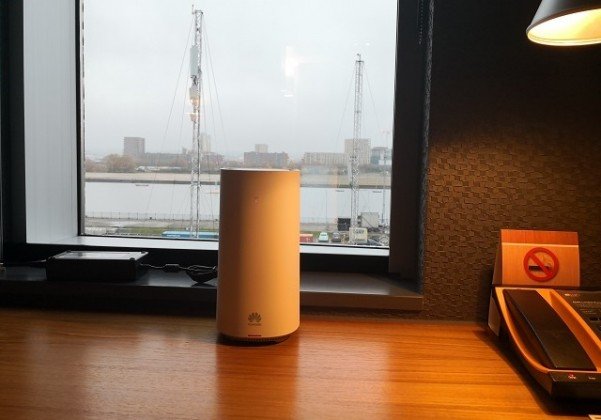 SK Telecom and two smaller carriers had planned to initially launch 5G in South Korea on Friday with Samsung Electronics' new 5G-enabled smartphone Galaxy S10.
Verizon was due to roll out the technology in Chicago and Minneapolis on April 11, and said last month customers could use 5G on Motorola's Z3 and a "Moto Mod", a physical magnet-like attachment for the phone.
Countries including South Korea, United States, China and Japan are racing to market 5G, hoping the technology will spur breakthrough in fields such as smart cities and autonomous cars.
GSMA earlier warned telecom operators that their main focus should be towards selling 5G to enterprises and not to individual smartphone buyers.
Baburajan K