SoftBank will float a joint venture with Toyota to offer new mobility services – targeting connected vehicles market — using its IoT platform.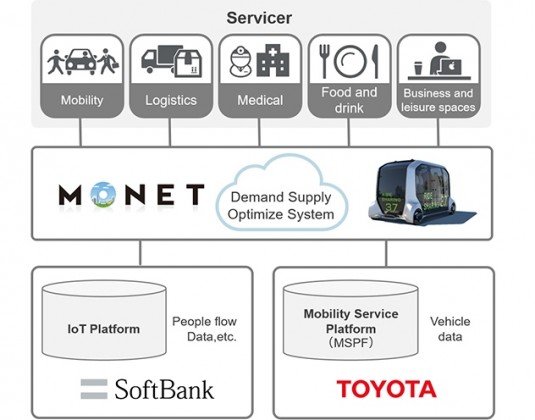 The joint venture company called MONET Technologies plans to roll out just-in-time vehicle dispatch services for local public agencies and private companies in Japan. These mobility services will include on-demand transportation through regional partnerships and corporate shuttles.
The joint venture will start with 2 billion yen or $17.5 million in capital. SoftBank will hold a 50.25 percent stake with Toyota owning the rest.
MONET plans to roll out Autono-MaaS (autonomous mobility as a service) businesses using e-Palette, Toyota's dedicated battery electric vehicle for mobility services — in the second half of the 2020.
SoftBank said MONET also intends to roll out these businesses in Japan with an eye to future expansion on the global market.