Sprint today announced that its 5G NR connectivity will be powering Android applications developers at Google I/O conference.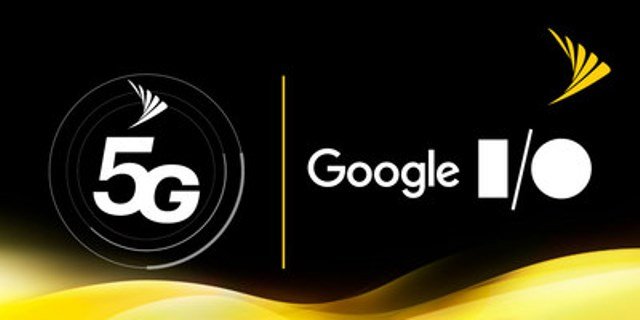 I/O attendees will experience Sprint 5G with applications running on the LG V50 ThinQ 5G, Sprint's first 5G smartphone during Google's annual developer festival at the Shoreline Amphitheater.
Sprint, the fourth largest telecom operator with 54.5 million subscribers, is using Ericsson 5G Massive MIMO radios to deliver over-the-air dual-connectivity with 60 MHz of 2.5 GHz on LTE and 40 MHz of 2.5 GHz on 5G NR.
Sprint, which is still waiting for its merger with T-Mobile, said it uses dual-connectivity (EN-DC) technology in order to deliver LTE and 5G on devices.
Sprint has 2.5 GHz spectrum deployed on approximately 80 percent of its macro sites.
Sprint currently has approximately 30,000 outdoor small cells deployed including both mini macros and strand mounts.
Sprint has deployed approximately 1,500 Massive MIMO radios, which increase the speed and capacity of the LTE network and, with a software upgrade, will provide mobile 5G service in select cities in the coming weeks.
Demonstrations on LG V50 ThinQ 5G smartphone include YouTube 4K video streaming, gaming, and augmented reality, said Ryan Sullivan, vice president of Product Engineering and Development at Sprint.
Standards-based 5G is currently on-air in select locations, with commercial service expected to launch in the coming weeks.
Sprint said it will begin launching mobile 5G service in parts of Atlanta, Chicago, Dallas and Kansas City in coming days. Sprint 5G will also be available in Houston, Los Angeles, New York City, Phoenix and Washington D.C. by the end of June.
Sprint's total initial 5G coverage footprint across all nine market areas is expected to be more than 1,000 square miles.
Sprint 5G mobile services will be available on 5G smartphones such as LG V50 ThinQ, HTC 5G Hub and Samsung Galaxy S10 5G.