Indian telecom operators are likely to skip 5G spectrum auction if the price of the airwaves is too high, Fitch Ratings said.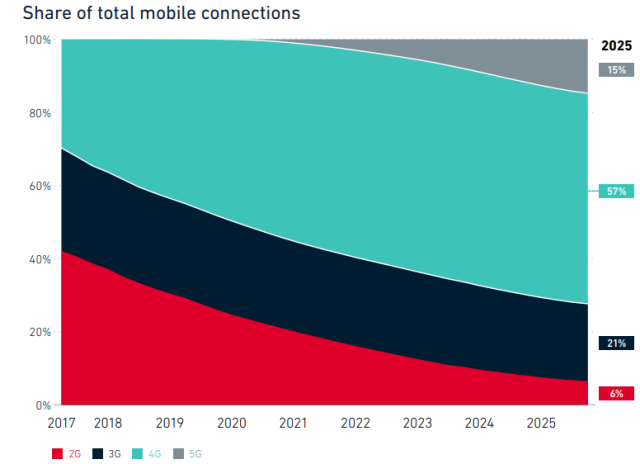 India Government indicated that it will conduct 5G spectrum auction towards the end of 2019. India is yet to announce its reserve price for 5G spectrum. Some of the foreign markets have already conducted 5G spectrum auction.
"We believe private telcos could skip 5G spectrum auctions if prices are too high," said Nitin Soni, director – Corporates at Fitch Ratings.
Accelerated 5G deployment, increased spectrum supply and harmonisation would help telcos to keep up with growth in data usage – average monthly data usage per customer rose to around 6-8GB in 2018, from about 1GB a year earlier, Fitch Ratings said.
The plan under the national digital communication policy 2018 will encourage companies to increase investment in 5G spectrum which, depending on the 5G spectrum asset price, may stretch heavily indebted balance sheets over the next two years.
National digital communication policy 2018 aims to significantly expand fibre coverage and also to increase the proportion of towers connected through fibre optics to 60 percent from 25 percent to accelerate the adoption of 4G / 5G technologies.
The plan to expand broadband coverage funded by the universal service obligation fund (USOF) and in partnership with private telcos is likely to support growth of private telcos such as Bharti Airtel, Vodafone Idea and Reliance Jio.
The broadband plan of the communication policy will broaden the wireless customer base and improve internet adoption, particularly in rural areas.
India lays out plans to connect 600,000 villages to the broadband network, establish 2 million Wi-Fi hotspots in rural areas and another 1 million in urban areas.
There will be implementation challenges, but the development of this infrastructure could significantly increase the broadband adoption rate, which is currently in the low single digits in rural areas.
Private telcos will benefit from plan to encourage more efficient spectrum usage, by making available harmonised and contiguous spectrum bands and further liberalising spectrum sharing and trading.
The ongoing price competition will ease in the medium term following the emergence of three large telcos – Bharti Airtel, Reliance Jio and Vodafone Idea.
Indian telcos' costs and red tape could be cut by the plans to review and rationalise the sector's tax structure and optimise future spectrum asset pricing. Intense competition has limited telcos' pricing power, the report said.