Telecom operator Turkcell has conducted 5G live trials in Turkey in association with tech partner Samsung Electronics.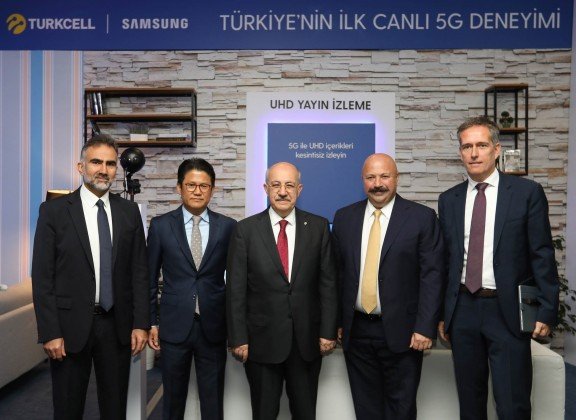 Turkcell has conducted UHD Live Streaming, Cloud Gaming, 360 degree Camera and VR streaming by using Samsung's 5G Fixed Wireless Access (FWA) solutions, combined with the infrastructure of Turkcell.
Turkcell will use 5G FWA technologies to offer Gigabit connections in homes and offices where there is no fiber infrastructure. In addition to Maltepe Plaza, Samsung's 5G FWA solutions have been tested in Istanbul Technical University and Kadikoy, a dense province of Istanbul.
"Our goal is clear: to make Turkey one of the first countries in the world with 5G technology. 5G is a total transformation for the digitalization of sectors such as automotive, agriculture, health, and the transformation of industry 4.0," Turkcell CEO Kaan Terzioglu said.
Turkcell CTO Gediz Sezgin said: "When setting up our 4.5G infrastructure, we thought about the future of 5G and set up a compatible system. Our superior infrastructure makes 5G possible in our country."
Samsung in February 2018 unveiled the world's first commercial 5G FWA solutions such as 5G radio, 5G routers and next-generation core.
Samsung in August announced that it will invest $22 billion in four of emerging technologies – 5G, AI, automotive electronics components and biopharmaceuticals globally, over the next three years.