Verizon Communications announced it lost 44,000 phone subscribers who pay a monthly bill in the first quarter of 2019 despite kicking off its 5G launch.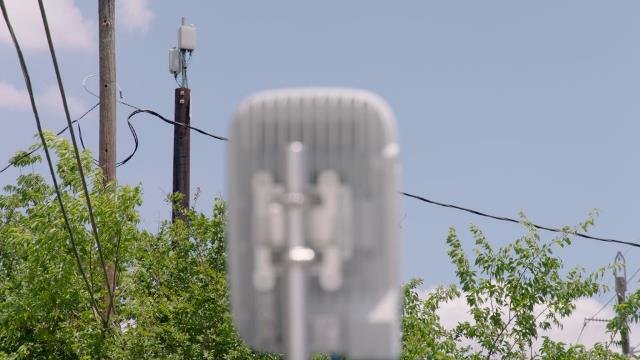 Verizon said it added 52,000 Fios Internet connections and lost 53,000 Fios Video connections.
Verizon's operating revenue rose 1.1 percent to $32.13 billion during the first quarter of the current year.
Net income of Verizon rose to $5.03 billion, or $1.22 per share, in the first quarter ended March 31 from $4.55 billion, or $1.11 per share, a year earlier.
Verizon raised its 2019 profit forecast as the largest U.S. wireless carrier prepares to expand 5G services in the United States. Verizon is aiming for low single-digit percentage growth in adjusted profit against the previous estimate of flat growth in its 2019 profit.
Verizon will be expecting low-single digit revenue growth in 2019.
Verizon has launched its 5G mobile network in two cities in the US last month – offering 5G services at an additional cost of $10 for customers with existing unlimited plans. Verizon could not become the first global telecom to launch 5G services on a 5G smartphone. SK Telecom is the first telecom operator globally to go live with 5G services on a commercial 5G smartphone.
Verizon CEO Hans Vestberg said: "We are leading the world in the development of new technologies with the launch of our 5G Ultra Wideband network."
Verizon earlier announced its plans to spend $17 billion to $18 billion towards Capex this year to build its network. The company did not increase its Capex despite the 5G expansion plan.
Verizon said its Capex reached $4.3 billion in Q1 mainly for setting up 5G mobile network, 4G LTE network, the deployment of significant fiber in markets nationwide and the upgrade to Verizon's Intelligent Edge Network.
Verizon achieved approximately $3 billion of cumulative cash savings against the target of $10 billion by 2021.
Verizon reported revenue of $1.8 billion (–7.2 percent) from media, $22.7 billion (+3.7 percent) from wireless service and $7.3 billion (–3.9 percent) from wireline business.
EBITDA was $12.2 billion with margin of 38.1 percent in the first quarter of 2019. Verizon said its operating income margin was 24 percent.