Verizon announced huge discount on Samsung Galaxy S10 5G smartphone during pre-orders as part of its 5G launch strategy.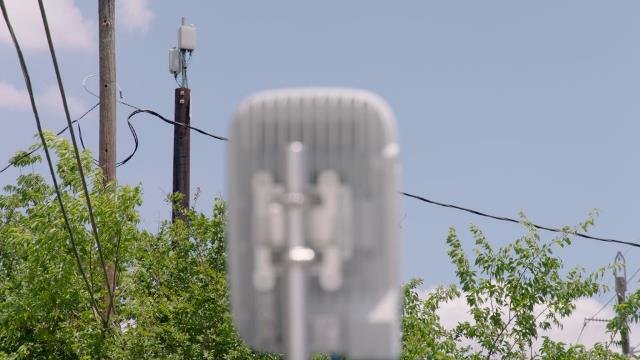 Verizon also said its 5G mobile service will be available in 20 more cities after Chicago and Minneapolis. The 5G coverage of Verizon will be limited in the initial phase. Its 5G mobile customers will be shifted to 4G network if there is no 5G coverage in some locations. The Capex of Verizon in 2019 will be $17-18 billion despite making investment in 5G across the nation.
Verizon is offering up to $650 off on Samsung Galaxy S10 5G if they switch to its network and trade in their older phones.
Samsung 5G phone, exclusive to Verizon for a limited time, will be available in the telecom operator's stores from May 16 with a starting price of $1,299.
Users in Chicago and Minneapolis can currently use Verizon's 5G mobile network by using a Motorola Z3 mobile and a 5G "Moto Mod", a physical magnet-like attachment for the phone.
Verizon 5G mobile will be available in 20 U.S. cities including Atlanta, Boston, Charlotte, Cincinnati, Cleveland, Columbus, Dallas, Des Moines, Denver, Detroit, Houston, Indianapolis, Kansas City, Little Rock, Memphis, Phoenix, Providence, San Diego, Salt Lake City and Washington DC.
Verizon previously announced it would deploy 5G in select areas of more than 30 U.S. cities in 2019, and will roll out its 5G Home broadband internet service in some of these markets, as well.
"The Galaxy S10 5G on Verizon's 5G network will give our customers access to incredible speeds and the latest and greatest streaming, augmented-reality, gaming, and consumer and business applications that bring us into a future powered by 5G," said Ronan Dunne, executive vice president and president of Verizon's consumer group.
AT&T, the largest telecom operator in the US, has launched its 5G network in 12 U.S. cities in December, Reuters reported. However, its network is available only to consumers using a mobile hotspot device, not on 5G phones.
Operators such as T-Mobile and Sprint have already missed the 5G business opportunities.
All the three telecom operators in Korea — SK Telecom, KT and LGU+ — have launched their 5G network and offered Samsung Galaxy S10 5G smartphone to their customers. With this, Korea became the first in the world to go live with their 5G mobile network with active voice and data plans.
Baburajan K