Verizon Communications is set to launch 5G mobile services for its customers in Chicago and Minneapolis on April 11.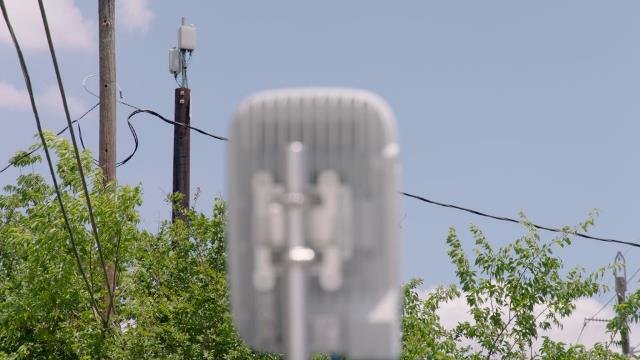 Verizon said the price of 5G services will be $10 per month with any of its unlimited mobile plans.
5G from Verizon is expected to offer data speeds up to 50 or 100 times faster than 4G networks.
Verizon said its customers will need a Motorola Z3 mobile and a device called 5G moto mod to connect to the 5G network. The retail price of 5G moto mod is $349.99 in the US.
Verizon earlier announced Samsung Galaxy S10 5G and the LG V50 ThinQ 5G will be available to customers of Verizon's 5G Ultra Wideband network in 2019. This means, Verizon's 5G mobile users will have three 5G smartphones.
Last month, Verizon announced that it aims to launch its 5G Ultra Wideband network in more than 30 US cities in 2019.
Verizon CTO Kyle Malady said: "Verizon's 5G Ultra Wideband network is built by the company with the LTE network.
5G Ultra Wideband technology uses new radio technology and new device hardware to deliver advanced capabilities to consumers and businesses.
"When customers move outside Verizon's 5G Ultra Wideband coverage area, the 5G moto mod automatically and seamlessly hands off the signal to Verizon's 4G LTE network," Kyle Malady said.
The largest U.S. wireless carrier by subscribers will offer the device for $50 initially and its customers would not have to pay for 5G use for the first three months.
Verizon launched its first commercial 5G service in October when its 5G Home offering went live in Houston, Indianapolis, Los Angeles and Sacramento.
Rivals AT&T and Sprint are also building their own 5G networks and plan to release 5G smartphones with Samsung Electronics later this year.
Verizon CEO Hans Vestberg at an investor conference in New York said: Verizon plans to launch its 5G Ultra Wideband Network in more than 30 U.S. cities in 2019.
Verizon 5G Home will expand coverage to more markets in the second half of 2019. "Revenues from 5G Mobility and 5G Home will begin to scale next year and are expected to contribute more meaningfully to growth in 2021," Hans Vestberg said.