Technology Business Review has released the latest 5G report indicating the Capex forecast for 2019, 2020 and 2021 will not be challenging for telecom operators.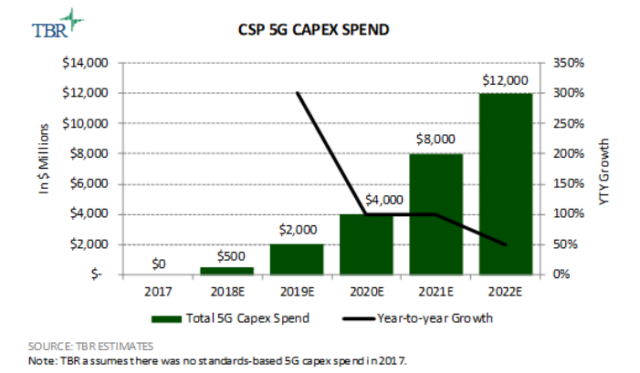 5G mobile operators will be adding 1.4 billion 5G subscribers by 2025 indicating that the 5G Capex will not be exciting enough for telecom network vendors such as Huawei, Nokia, Ericsson, Cisco, Samsung, among others.
ABI Research forecasts 248 million smartphones will ship with a foldable display in 2027 and over 1.4 billion smartphones will ship with 5G capabilities, says Stephanie Lawrence, research analyst at ABI Research.
Slow growth in 5G subscription addition is due to the lack of availability of cost-effective 5G smartphones in the first half of 2019. Samsung and Huawei launched highly expensive 5G smartphones.
ZTE, Xiaomi, LG and Oppo, which made their 5G smartphone debut at the Mobile World Congress (MWC 2019), do not have any clue about the launch of a cheap 5G phone for masses.
"The 5G electronic ecosystem is significantly more mature as compared to the same time during the LTE transition," said Wayne Lam, principle analyst for IHS Markit, ahead of the Mobile World Congress in Barcelona.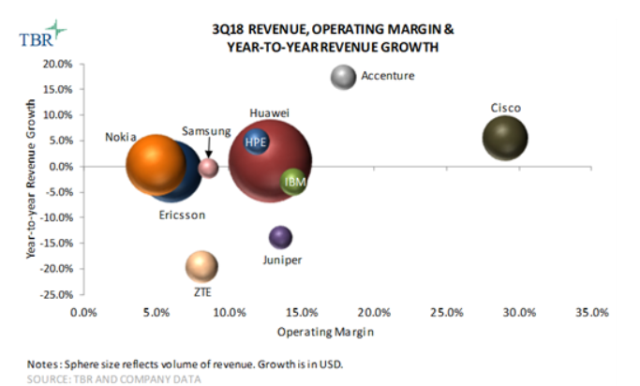 GSMA earlier said mobile operators will invest around $480 billion between 2018 and 2020 in mobile Capex.
5G Capex of mobile operators will touch $2 billion in 2019, $4 billion in 2020, $8 billion in 2021 and $12 billion in 2022 as compared with $500 million in 2018, said TBR analyst team including Chris Antlitz, Michael Soper, and Steve Vachon.
Operators in developed markets have accelerated their 5G deployment timetables over the past year, primarily because 5G is a cost-effective solution to handle rising data traffic in their traditional connectivity businesses, TBR said.
The latest ABI Research report said industrial segments, such as manufacturing, are pursuing digitalization and automation with vitality and substantial investments. 5G network slicing will be a stepping stone to drive productivity growth, said Don Alusha, senior analyst at ABI Research.
TBR estimates over 80 percent of 5G Capex spend through 2020 will be driven by operators in four countries: the US, China, Japan and South Korea. The balance 20 percent of 5G spend will be predominantly in Europe and developed countries in the Middle East and Asia Pacific that have relatively small populations.
Most Tier 1 mobile operators in the US, China, Japan and South Korea aim to leverage the 5G technology for fixed wireless broadband and/or to support their mobile broadband densification initiatives.
Telecom operators are less worried because they will be able to make software upgrade to the existing new RAN platforms to 5G reflecting on their targets to lower Capex. 5G software upgrade will ensure that telecom engineers can deploy 5G network at incremental cost.
Most of the global telecom operators did not increase their Capex in line with their 5G roll out plans because of the software upgrades. They are also leveraging their fiber investment for the 5G push. Their main worry is about the 5G spectrum.
Decision makers at telecom operators can scale network spend quickly but at a relatively low level compared to prior RAN generation upgrades, TBR said.
Another TBR report on telecom network makers said Ericsson will gain in the 5G market due to market perception of its software-upgradeable Ericsson Radio System RAN. Nokia and Huawei have broad portfolios that enable them to enter 5G accounts from multiple domains, the report said.
A report on Telecom Infrastructure Services from TBR said RAN suppliers such as Nokia, Ericsson, Huawei, ZTE and Samsung will grab incremental TIS market share as they drive high volumes of services attached to their 5G RAN.
Though 5G network roll outs will require significant spend on hardware, the total investment will be lower compared to investment in LTE network driving technology vendors to explore new market areas, such as Industry 4.0.
Baburajan K