BT today announced the launch of Complete Wi-Fi targeting home broadband customers – promising guaranteed coverage or return of money — for additional price.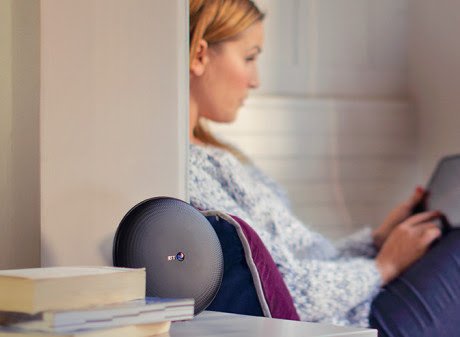 BT is using Wi-Fi Discs which pair with BT's Smart Hub 2 router to create a powerful Wi-Fi network in homes. Customers will get better coverage and 25 percent hike in Wi-Fi speeds with one disc.
Customers can quickly and easily set-up their network from their smartphone with the My BT app. The app will be directing the broadband customers to place their Wi-Fi Disc and check the strength of their Wi-Fi signal in rooms.
"We're the first broadband provider in the world to launch a Complete Wi-Fi guarantee so customers can get online from every corner of their homes," Marc Allera, CEO of BT's Consumer business said.
With Complete Wi-Fi, a BT customer will receive a next generation Smart Hub 2 and one Wi-Fi Disc to extend their Wi-Fi signal around their home.
If this doesn't give customers a strong signal in every room, they will receive up to two more discs free of charge. If they still don't have signal in every room, BT will give them £20 back as part of the commitment to improve customer experience.
BT's next generation Smart Hub 2 router provides 7 antennas to maximise power, the latest Wi-Fi technology, smart channel selection, smart scan and clever app-based services to help them set up and manage their home Wi-Fi.
Complete Wi-Fi will be available for existing BT Plus customers for an additional £5 per month. £59.99 is the starting monthly price for BT Plus Complete Wi-Fi plan. Existing non-BT Plus customers will need to upgrade to a BT Plus package.