Cable One announced a deal to buy cable operator Fidelity Communications for $525.9 million in cash.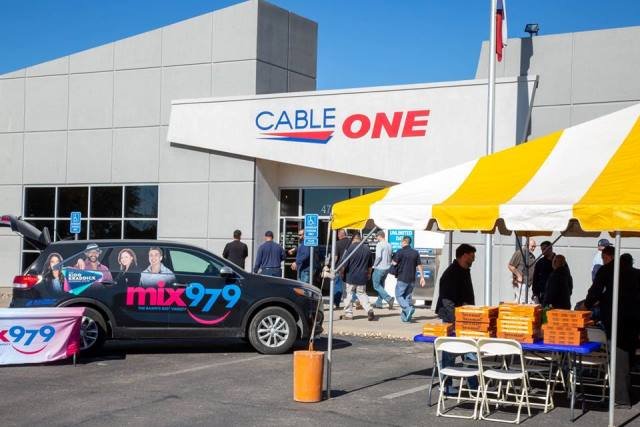 Cable One's broadband services serve more than 800,000 residential and business customers in 21 states.
Fidelity's network passes about 190,000 homes throughout greater Arkansas, Illinois, Louisiana, Missouri, Oklahoma and Texas.
Fidelity's network has 114,000 residential primary service units and 20,000 business PSUs. Fidelity is headquartered in Sullivan, Missouri.
Cable One in January 2019 completed the acquisition of Clearwave Communications, a facilities-based service provider that owns and operates a fiber network offering dense regional coverage in Southern Illinois.
Cable One's capital expenditures were $217.8 million in 2018 vs $179.4 million in 2017.
Cable One reported revenues of $1.1 billion in 2018 compared to $960 million in 2017, an increase of 11.7 percent. Residential data revenues increased 18.4 percent and business services revenues increased 19 percent.
Cable One expects to fund the deal, which is expected to close during the fourth quarter of 2019, through a combination of cash on hand, use of its revolving credit facility and new debt.
Fidelity has upgraded systems and a high-capacity plant, including more than 5,100 network plant miles and over 1,600 fiber route miles. More than 50 percent of Fidelity's revenues are derived from residential high-speed data and business services.
Fidelity generated an estimated $45 million in last quarter annualized Adjusted EBITDA for the fourth quarter of 2018.
Cable ONE expects to realize $15 million in estimated annual run-rate cost synergies within three years of closing the transaction. The acquisition is also expected to provide estimated tax benefits of approximately $87 million on a present value basis.