Telecom Lead India: India will overtake China in broadband penetration, according to Robert Pepper, vice president, Global Technology Policy, Cisco.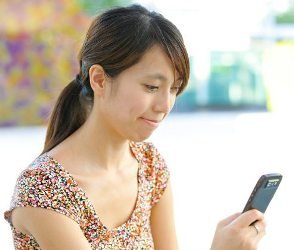 Pepper, who leads Cisco's Global Technology Policy team, said he cannot share a timeframe for achieving the target. "Overtaking China in broadband segment is possible for India," he added.
Cisco recently forecast that China will have 722 million Internet users by 2016. He noted that 3G and 4G are getting enough attention and investments in China.
As per the National Telecom Policy 2012, India targets 175 million broadband users by 2017 and 600 million by 2020.
China officials want to achieve the 722 million Internet target before 2016. "I am not sure about this considering their present growth," Pepper said.
While talking to TelecomLead.com at the Broadband Summit 2012 organized by CII, Pepper said India's rapidly growing young population will drive demand for broadband. China's ageing population will become a disadvantage for them in the case of broadband growth.
At some point of time, both India and China will have the same population. But broadband users will be more in India than China.
India's mobile broadband initiatives will be driven by Bharti Airtel, Reliance Industries-promoted Infotel Broadband, etc.
"Internet plays a pivotal role, for emerging countries like India, to address its ambitions. Increasing video consumption, fuelled by adoption of new technologies like 3G and 4G and the government's efforts towards the last mile connectivity will be the key drivers. Eventually, all these would help India transition to a fully networked economy," said Sanjay Rohatgi, senior vice president, Service Provider, Cisco India & SAARC, in a statement to media.
TelecomLead.com is sharing Cisco's recent predictions for India.
India internet traffic will grow at a compound annual growth rate of 64 percent between 2011 to 2016.
In India average fixed broadband speed is expected to grow 4.2 fold, during this period, from 1.5Mbps to 6Mbps.
Internet video will be 70 percent of all internet traffic in 2016, up from 30 percent in 2011.
For fastest-growing IP traffic at the country level, India is expected to have the highest IP traffic growth rate with a 62 percent CAGR from 2011 to 2016.
Consumer Internet video traffic will grow 32-fold from 2011 to 2016 at a compound annual growth rate (CAGR) of 100 percent.
Mobile Internet data traffic will grow 58-fold between 2011 to 2016, at a CAGR of 126 percent.
Business IP traffic will reach 161Petabytes per month in 2016, equivalent to 40 million DVDs per month or 55084 DVDs per hour.
There will be 212 million fixed internet users in 2016 (excluding mobile only), up from 85 million in 2011. TVs will account for 6 percent of consumer Internet video traffic in 2016.
In India, video will be 40 percent of mobile data traffic by 2016, up from 15 percent by the end of 2011.
Business mobile data traffic will grow 49-fold from 2011 to2016 at a CAGR of 117 percent. Mobile data traffic in 2016 will be equivalent to 21x the volume of the entire Indian Internet in 2005.
Baburajan K