Telecom Lead America: A £40 million housing project in Derwenthorpe, Yorkshire, UK has selected Calix's E7-2 Ethernet Service Access Platform (ESAP) to provide broadband services via Fiber-to-the-Premises (FTTP) technology.
The Calix E7-2 platform will enable more than 540 homes to receive data services at up to 1 gigabit per second (1Gbps), advanced television services via Integrated Reception Systems (IRS), as well as reliable Voice over IP (VoIP) services.
The Calix platform supports point-to-point gigabit Ethernet (GE) technology.
The project and its broadband infrastructure will assist in addressing the environmental issues by bringing work closer to home, and provide a range of e-services, including e-government, telemedicine and e-learning.
"Broadband services, especially the kind of high bandwidth services that fibre can offer, are extremely powerful for communities such as Derwenthorpe – they open up boundless possibilities for community living, creating a rich mix of work, leisure and residential services in one place. They are a key economic enabler and a significant part of this housing concept. We expect to replicate this concept in other communities in and around York," said Nigel Ingram of the Joseph Rowntree Housing Trust.
The project utilizes the Ethernet eXtensible architecture (EXA) powered Calix E7-2 ESAP, delivered through value-added-reseller Fibre Options, as the access network solution. Fibre Options will design and implement the network, delivering services to every home over fiber.
The E7-2 is designed to support up to 48 subscribers over point-to-point GE in each modular chassis to residences and business locations such as office parks and high density commercial areas. As the project continues to grow, additional E7-2 platforms can be added modularly on a pay-as-you-grow basis, while still being managed as one network element.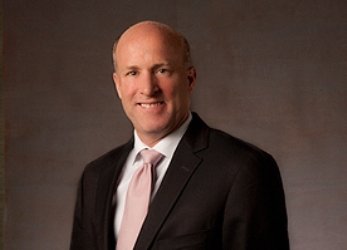 "Working with innovative organizations such as the Joseph Rowntree Housing Trust and Fibre Options to enable one of the UK's most advanced broadband infrastructures in the UK is a true honour, but the real beneficiaries will be the residents and businesses who reside within the Derwenthorpe project," said Andy Lockhart, senior vice president of international sales and marketing at Calix.
Recently, a Calix survey said rural Internet traffic generated by rural consumers in America grew 53 percent quarter-over-quarter, as subscribers migrated to faster broadband speeds and streamed more Internet video.
Meanwhile Ericsson has decided to sell its fiber access business to Calix. Last year, Nokia Siemens Networks, as part of focusing on mobile broadband segment, has sold a couple of businesses including fixed line broadband access business and WiMAX.