Satellite operator Intelsat said on Thursday that 29e, one of its satellites made by Boeing, has stopped working due to an anomaly related to its propulsion system.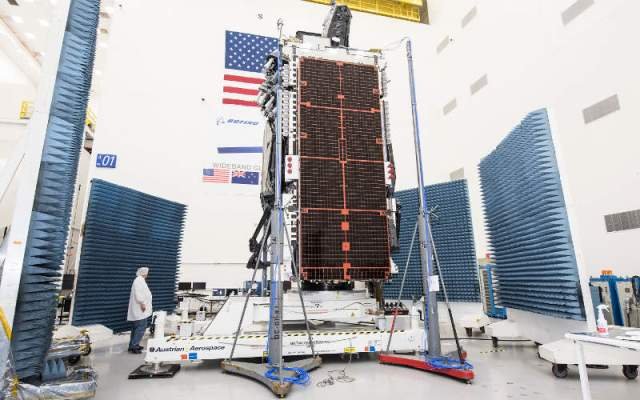 The company, which disclosed a service outage on its 29e satellite on April 10, said a failure review board has been convened with Boeing to complete an analysis of the cause of the anomaly.
The typical life of 29e satellite was expected to be more than 15 years. But Intelsat faced damages to 29e satellite in three years. Intelsat did not reveal the financial impact on the company and its clients.
On April 7, the 29e propulsion system experienced damage. The second anomaly occurred while working to recover the satellite. Intelsat said its technical efforts to save the satellite were not successful.
Intelsat said it provided restoration paths on other Intelsat satellites and third-party satellites for a majority of the disrupted services. For this, Intelsat worked with Boeing to re-establish communication and simultaneously transfer the users of the damaged satellite to another spacecraft.
The Intelsat 29e satellite was orbited by the Ariane V rocket, launched in January 2016 from Kourou Space Center, and had to function for 15 years. It carried transponders in C-, Ku- and Ka-band frequencies.
The satellite IS-29e provides between 25 and 30 gigabits per second of bandwidth for fixed and mobile customers in North and South America and over the North Atlantic maritime and aeronautical routes.
ExoAnalytic in a statement said Intelsat 29e was in a geostationary orbit at 50 west longitude until April 8, when it began tumbling and drifting to the east along the geostationary arc where most telecom satellites reside.
Boeing in a 2016 statement said its innovative digital satellite technology enables Intelsat to shift bandwidth to where it's needed most. This benefits Intelsat's customers by eliminating wasted bandwidth.
The Intelsat Epic satellites offer the most advanced digital payload available commercially, providing flexibility by allowing connectivity in any bandwidth increment from any beam to any beam. A satellite beam serving a particular region can be digitally redirected to connect customers in an area with greater demand.
Intelsat-29e is the second Intelsat Epic satellite to experience a propulsion anomaly impacting services to customers. In 2016, Intelsat-33e suffered a thruster issue that insurers estimated could shave 18 months off its design life.
Boeing built five of the six Intelsat Epic satellites, and supplied the payload for Intelsat-32e, which used a bus from Airbus Defence and Space.