Telecom Lead America: Intelsat has signed up with Grupo Chilefilms to offer satellite connectivity for digital cinema distribution network that will serve Mexico, the Caribbean and South America.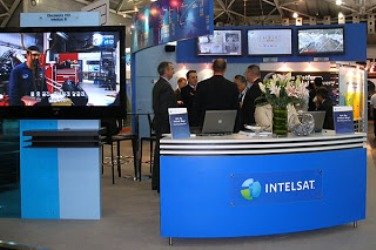 Grupo Chilefilms operates CINECOLOR SAT, a new satellite-based distribution network that will deliver feature films and live events to cinemas throughout Latin America.
Grupo Chilefilms began testing the network on Intelsat 1R in early October, and it is expected to be fully operational by the end of 2012.
"Delivering content via satellite improves the speed and reliability of distribution while reducing the cost," said Cristián Varela, CEO of Grupo Chilefilms. "The instantaneous nature of satellite distribution will allow cinemas to show live broadcasts, such as concerts and sporting events, which create new revenue streams for these cinemas.
As Latin America is a vast region with great distances between cinema complexes in many cases, physical distribution of films is a logistical challenge.
"Intelsat is the choice for media programming distribution in Latin America and around the world," said Carmen Gonzalez-Sanfeliu, Intelsat's regional vice president for Latin America & Caribbean sales.
The business approach to feature film and live event distribution enables Grupo Chilefilms' customers to benefit from the reliability and flexibility of network.