Telecom Lead America: Netgear has launched new streaming players to deliver superior connected home entertainment experience.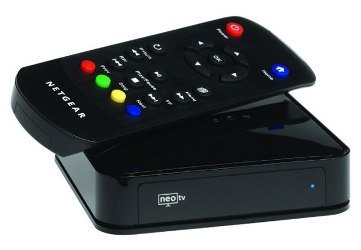 Netgear's NeoTV Streaming Players use HTML 5, HLS, and digital rights management tools like Microsoft PlayReady to provide access to HD streaming channels and entertainment features.
The new Netgear streaming players are perfect for upgrading standard TVs to smart TVs.
"NeoTV Streaming Players offer a variety of entertainment features to meet every consumer's need, whether you are a novice at streaming movies or someone who wants an advanced experience like wireless display or playback of personal media," said Damir Skripic, product line manager for connected entertainment at Netgear.
NeoTV will broaden customers' access to content and features apps that turn smartphones into remote control devices to simplify finding and playing content.
The streaming players are perfect for streaming movies, TV shows or songs from Netflix, Vudu, Hulu Plus, YouTube, Best Buy CinemaNow, Pandora, Rhapsody and other channels to big screen TV in full 1080p HD and 5.1 Dolby Digital Surround Sound.
Streaming players include a remote control featuring one-touch Quick Start buttons to ensure access to streaming channels. An optional free remote control app is available for download from Google Play or from the Apple App Store. The app turns an Apple iPhone, iPad, iPod Touch, Android smartphone or tablet into a touch screen remote control for NeoTV Streaming Players.
Parks Associates said percentage of connected device owners going online every month to watch streaming movies and TV shows grew nearly 20 percent from the third quarter of last year to early 2012.
NeoTV Streaming Players feature higher performance processors for faster navigation and support for HTML5 streaming channels, providing a rich, interactive and dynamic streaming experience. These enhancements position the NeoTV Streaming Player line to take advantage of the rapid growth in web-based content delivery.
The NeoTV Streaming Player is priced at $49.99.
The NeoTV PRO Streaming Player is priced at $59.99.
The NeoTV MAX Streaming Player is priced at $69.99.