Telecom Lead Europe: Alcatel-Lucent has joined the Europe-wide rail industry association, UNIFE, as its member.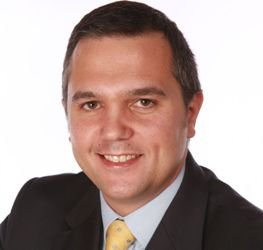 Alcatel-Lucent has delivered over 80 railway networks around the world with many projects currently ongoing in Europe, including with ADIF in Spain, Eurotunnel SA in France and Gotthard base tunnel in Switzerland.
The EU's Horizon 2020 program calls for a EUR 7 billion budget over 7 years for transport research to establish an intelligent, safe, sustainable, integrated transport system.
Further, a June 2011 EU report recommended moving 50 percent of passenger and freight journeys from road to rail and waterways as well as calling for the completion of a European high-speed rail network by 2050.
UNIFE has invited Alcatel-Lucent to lead its first telecommunication working groups to address the new service needs of rail operators, infrastructure managers, passengers and freight companies.
"As rail travel grows in popularity across Europe, UNIFE is fostering research in new technologies and the adoption of European-wide policies that will enable a competitive and interoperable rail network. With telecommunications playing an increasingly important role in these objectives, we are pleased to welcome Alcatel-Lucent as a new member of UNIFE, to leverage the company's technological expertise in this field," said Philippe Citroen, director general of UNIFE.
"As one of the supporting bodies of the European Railway Agency, UNIFE plays a vital role in the development of the EU rail industry. Alcatel-Lucent is bringing its many years of experience in telecommunications to help develop policies and contribute to research that will benefit the rail industry as a whole while opening up growth opportunities across Europe for many individuals and companies," said Olivier Andre, vice president of Business Development, Transportation, with Alcatel-Lucent.