Telecom Lead America: AT&T has renewed its contract with Fiserv, a provider of financial services technology solutions, for its CheckFreePay walk-in bill payment service.
The multi-year contract expands the walk-in bill payment capabilities for AT&T's wireline customers in 13 additional states. With this, customers in more than 22 states have walk-in bill payment capabilities for their wireline phone bills.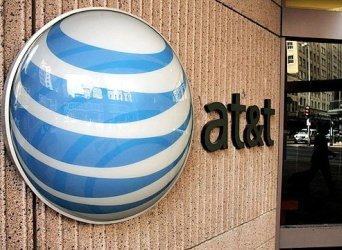 Fiserv said the American telecom major also renewed the contract for its long distance, mobility and U-verse customers, enabling customers in 48 states to continue paying their bills through walk-in bill payment locations.
Aite Group, in a recent research note, said nearly 25 percent of U.S. households are unbanked or underbanked and, of those, nearly 77 percent pay at least one monthly bill in person.
The renewed agreement with Fiserv enables AT&T customers to pay their wireline, long distance, mobility and U-verse bills in person using cash, checks or money orders at any local CheckFreePay agent.
Payment transactions made at a walk-in bill payment location are processed quickly and seamlessly to AT&T via the secure electronic payment network provided by Fiserv, and payments are credited to the customer's account in real time. A receipt is provided as proof of payment.
Fiserv claims that it is the largest processor of walk-in payments in the U.S., with nearly 25,000 retail locations nationwide. CheckFreePay agents include supermarkets, drugstores and convenience stores, along with hundreds of independent and chain store retailers.
Fiserv, which provides billers with the broadest, single-source range of billing and payment channels, including biller websites, mobile phones, financial institution websites, walk-in and print and mail, claims that it is is the largest processor of walk-in payments, electronic bill presentment and electronic bill payment in the U.S
The secure electronic payments network from Fiserv processes more than one billion transactions annually, and also leverages partnerships with more than 3,800 financial institutions.