Telecom Lead America: Blue Jeans Network claims that it has about 10 percent share in the video conferencing services market.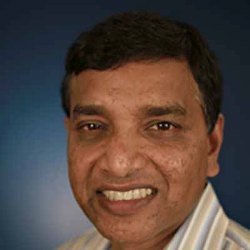 The video conferencing services provider announced a 50 percent increase in customer adoption in the past three months.
Thanks to Blue Jeans' new pricing plans that gave customers the opportunity to experience business grade multi-way videoconferencing in the cloud, it expanded the addressable market to more than 2.3 billion people who have access to a Web browser.
The new pricing strategy enabled enterprise customers to avoid high cost of entry and interoperability constraints of traditional on-premise bridging hardware (commonly known as multipoint control units, or MCUs).
In Q2 of this year, Blue Jeans became the first and only service allowing anyone with a browser and camera to join video meetings with other participants who could be using any combination of room-based videoconferencing systems (i.e. Polycom, Cisco, LifeSize, Sony, etc.), as well as Skype, Google, Microsoft Lync or audio connections.
Blue Jeans claims that its customers have saved an estimated $15 million by avoiding the MCU infrastructure market altogether by taking advantage of the new subscription-based virtual ports pricing plans in the cloud.
According to Wainhouse Research, the video conferencing infrastructure market currently represents a yearly market of approximately $700 million and is dominated by Cisco and Polycom.
The browser access option has allowed participants to connect to a Blue Jeans meeting with nothing more than their Chrome, Firefox, Internet Explorer, or Safari browser and a camera. The adoption has been phenomenal. In just a few months, Web browser-based video conferencing has surged to comprise 25 percent of all endpoints in Blue Jeans video calls.
"Video conferencing has traditionally been expensive to purchase, difficult to deploy and complicated to use. By being first with an interoperable MCU in the cloud offering and a WebRTC based browser option, we have clearly hit a nerve in the industry and tapped in to an unmet need," said Krish Ramakrishnan, CEO of Blue Jeans Network.