Telecom Lead Europe: Barclays Center, Brooklyn's new sports and entertainment venue, has tied up with Cisco to offer better mobile and digital video experience to fans.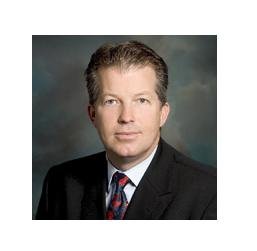 The venue will feature Cisco's Connected Sports and Entertainment solutions — Connected Stadium Wi-Fi and StadiumVision.
Connected Stadium Wi-Fi will enable Barclays Center's fans to access Barclays Center's custom app that will provide a variety of content. Future versions will include real-time video viewing, the ability to order concessions from seat and pick them up without standing in line, and more.
Cisco's Connected Stadium Wi-Fi platform also enables fans to access his or her favorite social networks to view, capture, and share content from Barclays Center's unparalleled sports and entertainment experience.
Cisco StadiumVision will power 700 HDTVs and approximately 100 concession menu boards throughout the venue. This technology will provide multimedia ranging from action on the court, to concession specials to out-of-town games and scores, to traffic updates, and much more.
Cisco Connected Stadium intelligent network, a single innovation platform, allows Barclays Center to control wired and wireless access, security, surveillance, ticketing, and point of sale transactions. It is designed to support large volumes of HD video and Wi-Fi traffic.
"Barclays Center and the Brooklyn Nets are embracing the arrival of the new fan experience, and through the Cisco Connected Sports and Entertainment Solutions portfolio they will be able to deliver a more interactive, social, and connected experience for their fans," said David Holland, general manager and senior vice president, Cisco Sports and Entertainment Solutions Group.
The installation of the Network and Cisco solutions at Barclays Center was completed by High Point Solutions, a partner of the arena and the Brooklyn Nets, and a Cisco Gold Certified Partner.
"When we began building Barclays Center, we knew that we had to work with Cisco if we wanted to make the venue a premiere location for sports and entertainment. Cisco is delivering technology that is new to consumers, providing an unforgettable fan experience," said Chip Foley, director of building technology, Forest City Ratner Companies (Developer of Barclays Center).