FTS, a provider of billing, customer care and policy control solutions for communications and content service providers, says its Leap Billing platform allows operators to reduce the time and cost of any change requests, allowing billing to rapidly adopt new services. By using FTS' solutions an operator's back office can act at the speed of marketing and with a much lower total cost of ownership. Excerpts of an online interview with Nir Asulin, CEO of FTS: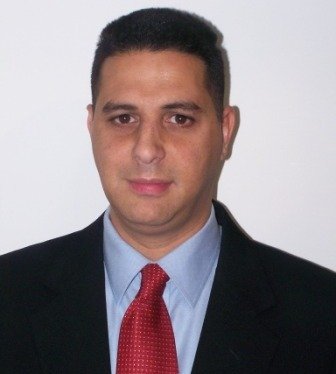 What are the future plans of FTS?
FTS is always looking to develop solutions for new sectors and currently there are a number of industries that have new billing requirements. The M2M sector is one of those and we are helping that sector with new billing mechanisms. We are also seeing more and more demand for cloud-based models for delivering billing. In addition, convergent charging and policy control are becoming increasingly important for the monetization of mobile broadband services.
What are your plans in India?
India is a very important market and FTS sees big potential in this market, especially with partnerships with the country's system integrators. FTS recently announced a policy control and LTE partnership with global systems integrator Tech Mahindra and will continue to develop strong working relationships in India.
Legacy telecom billing systems are hindering service providers in Europe, the Middle East, Africa and Latin America from introducing new digital services to meet customer demand. How is India progressing to utilize new solutions?
The issue of legacy billing systems being the bottleneck for launching new, advanced services is similar for most of the established service providers worldwide, including India. BSS systems were originally installed to support the rapidly growing traditional voice services and text messaging, and service providers now face big challenges in supporting the introduction of the more advanced services using their existing infrastructure.
Billing systems can be an enabler for new services, if you have got the right billing system. For Indian operators, being able to move at the speed of marketing i.e. launching a new service as quickly as the marketing team can plan it out, will be a major benefit in a very competitive market. Choosing the right billing system will allow the Indian telecom market to be reactive to the needs of the market.
What are the strategies and priorities related to the billing practices required by communication ecosystem in India?
Operators are challenged by the proliferation of intelligent devices, customer sophistication, network commoditization, and new competitors and their services. The current marketplace for operators, in India and globally, is very tough at the moment as there are many different demands on them, from servicing regular voice and SMS requirements, through to the multiple smart devices using more data through an increased number of apps and services, and even including M2M requirements. Indian operators are not the only ones facing these pressures, but that means that there are many lessons that can be adapted from other markets. Being able to address all of these [and new] challenges quickly and effectively requires great back-end systems, of which billing is the most important.
What are the limitations of billing systems in India?
Existing systems are not flexible enough to support the introduction of new services. Systems which were designed and implemented to support traditional postpaid voice services are often too rigid and not flexible when it comes to fulfilling new requirements such as convergent charging, billing for advanced content services, policy control and charging, mobile banking and mobile payments or machine-to-machine billing.
Is billing accuracy still a key challenge because current billing platforms cannot handle the expanding array of new services and devices, and the resulting explosion in the amount of data consumed?
Yes, and especially as these advanced data services are often based on real-time information, thereby leading to the need of a convergent charging and convergent real-time billing system.
Configuring billing systems for introducing new products and services poses additional challenges. In several countries, billing systems are not effectively integrated with other key systems, such as CRM, product catalogs, and order management.
Integration of billing systems within the entire back office environment is a challenge in India too. The solution is to use a billing system which is built on a modern, standard-based architecture, which results in a simple integration with surrounding technologies.