Telecom Lead India: Juniper Networks has promised 42 percent lower TCO to telecom operators by utilizing its new software and hardware products.
Moreover, Juniper Networks said operational benefits will include 81 percent reduction in operation, administration and management (OAM) costs, and accelerated delivery of expanded services.
The networking major has promised its software and hardware products will enable telecom service providers to deliver and expand new consumer and business services at 69 percent faster than other market solutions.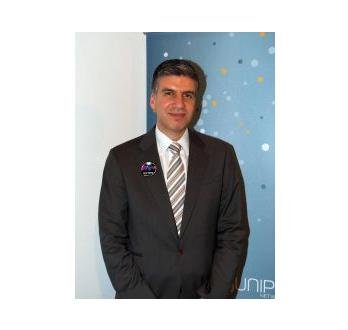 "Today's offerings are the latest example of how Juniper empowers service providers to increase revenue through their network at a level of simplicity, speed and scale that is fundamentally different from legacy approaches. It is a natural extension of our vision that began when we first introduced the industry's first universal edge router, providing the ability to rapidly build, deliver and scale services directly to the customer," said Rami Rahim, senior vice president, Edge & Aggregation Business Unit, Juniper Networks.
The new set of software and hardware products run on the Juniper Networks MX Series 3D Universal Edge Router, currently deployed by more than 2,200 customers worldwide, allowing the network edge to serve as a simple, single platform for everything the network has to offer.
The router is powered by the Junos Trio chipset, which enables unparalleled scaling of bandwidth and subscribers.
According to Juniper Networks, service providers will be able to deliver new consumer and business value-added services, such as multi-screen video, digital advertising, and advanced virtualization software.
Luke Broome, chief technology officer, Colt Technology Services
We are always looking for innovative ways to improve the service we provide to our customers and to reduce unit costs. Working with Juniper, we have developed a new way to deliver IP solutions. The network architecture has been simplified, allowing us to eliminate the need for router equipment at the customer's site. The first phase of the project, which covers Internet access, is helping Colt to remain competitive, and without the burden of another box on site, it will allow us to deliver new features and services from the network much faster than before. This is the first phase of our strategy to deliver cloud-based network services across the 22 countries we operate in throughout Europe.
Dianne Bissoon, vice president, Television and Entertainment, LIME
We were looking for new ways to monetize our network by expanding our existing portfolio of innovative services we offer to our customers, and Junos Content Encore helped us do just that. The new LIME TV offering, enabled by Juniper Networks Junos Content Encore, delivers premium television content over our existing network infrastructure, providing entertainment services our customers love. LIME TV has been incredibly successful, and has increased our ARPU. We project LIME TV to gain more traction as we expand into new markets and offer advanced services, such as VOD, HD, DVR with Trick Play, in the near future.
Akshay Sharma, research director, Gartner
Our research shows that service providers need to adjust their business models and product portfolios to leverage mass-customization and explore opportunities for personalization of services and content enabled by various types of network intelligence. Selecting the right technologies, choosing the right architectures and getting the timing right are also key to their long-term success. This strategy will enable service providers monetize their networks, will help to keep costs down and protect existing revenue, while securing future revenue through innovations and investment protection of their existing network technology.