Keysight Technologies announced new Infiniium UXR oscilloscopes — from 13 to 110 GHz models — targeting high-speed serial and optical designers and engineers.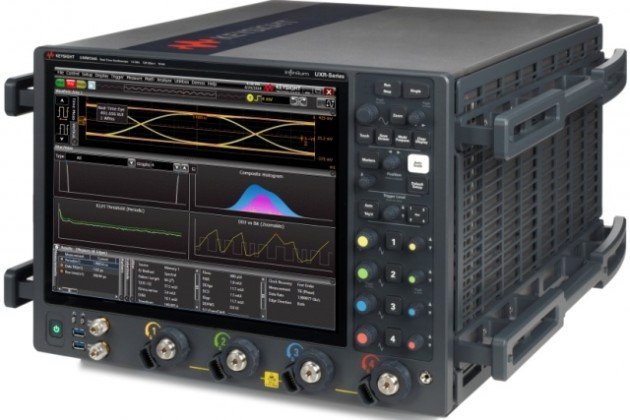 Creation of comprehensive designs with higher margins, reduction in time to market of innovation, superior performance levels and more bandwidth choices are the main benefits of the Infiniium UXR-series.
"Keysight's expertise in test and measurement is reflected in the UXR series of oscilloscopes, which deliver next generation innovations to address the measurement and compliance needs in the digital, terabit and optical research, 5G, RF, and aerospace and defense markets," Jessy Cavazos, industry director, Test & Measurement, Frost & Sullivan, said.
Keysight in a statement said that the new Infiniium UXR oscilloscopes deliver a low noise floor and high vertical resolution to avoid negative impact by oscilloscope noise during measurements.
Engineers and designers can determine true margins and performance because eye diagrams are significantly more open.
Keysight also announced two additional solutions that, when paired with the company's Infiniium UXR oscilloscopes, offer an end-to-end solution from stimulus to analysis for PAM4 and 400G, 600G, as well as terabit coherent optical interconnect designs.
"The expanded UXR oscilloscope series, UXR-based OMA, and Keysight's fastest AWG, collectively offer high-speed designers an end-to-end solution to advance their technology development," Dave Cipriani, Keysight Vice President, Digital and Photonics Center of Excellence, said.