Keysight Technologies has won a tech deal from DT&C, a Korea-based company that offers test certification services.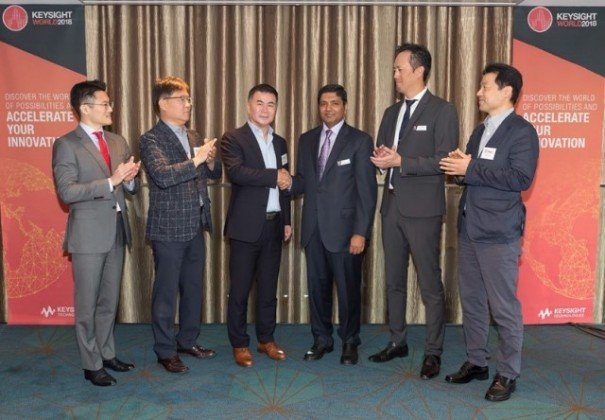 The US-based telecom testing solutions company will assist DT&C to establish 5G new radio (NR) Regulatory System in Korea using Keysight's 5G test solutions.
DT&C aims to deliver 5G testing and verification services to the Korean mobile device ecosystem. Samsung and LG Electronics are the two main smartphone manufacturers based in Korea.
Keysight offers over-the-air (OTA) testing capabilities by combining its network emulation solutions with customizable chambers for radiated testing. These solutions allow DT&C to address regulatory radio frequency (RF) testing of 5G mobile devices across sub-6GHz and mmWave frequencies in both conducted and radiated test environments.
"Keysight's 5G NR test solutions that support the latest industry standards have enabled us to establish Korea's first 5G NR regulatory system," said Charlie Park, chairman of DT&C.
Keysight has partnered with chipset and device makers to launch 5G NR-ready test and measurement solutions – assisting the eco-system partners to accelerate 5G product design development and validation.
Keysight earlier launched 5G radio frequency design validation test solution that supports the latest 3GPP 5G NR Release 15 specifications, including beamforming and beam management across sub-6GHz and mmWave frequencies, said Kailash Narayanan, vice president and general manager of the Wireless Test business at Keysight Technologies.