Telecom Lead India: Ericsson has acquired OSS-BSS provider ConceptWave Software.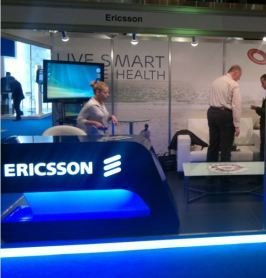 Ericsson did not share financial details of the acquisition.
Recently, Gartner said Ericsson has been ranked #2 worldwide on Telecom Operations Management Systems (BSS, OSS and SDP) 2011 based on revenue.
Gartner ranks Ericsson #2 in this growing market and states that had Ericsson's numbers included the performance of recently acquired Telcordia's solutions and services – the company would have topped the worldwide chart in 2011.
ConceptWave strengthens Ericsson's offering in the area of operations- and business support systems (OSS/BSS) with Order Management and Product Catalog solutions, providing solutions to better support network operators with their handling of activities related to personalizing end-user offerings and revenue management solutions.
"There is a trend towards personalization of services where end- users want to buy communications services meeting their individual needs. This puts high demand on telecom operators to be able to offer flexible product bundles with customized pricing packages," said Elisabetta Romano, head of OSS in Business Unit Support Solutions, Ericsson.
Through the acquisition of Telcordia, completed on January 12, Ericsson has strengthened its position in service fulfillment, assurance and network optimization.
"Our products and solutions are about maximizing telecom operators' assets through the creation, implementation, and automation of service fulfillment processes for new and differentiated offerings. Joining Ericsson today adds great value to ConceptWave, as we become part of their global organization and leverage their technology and services competence," said Zarar Rana, president and CEO of ConceptWave.
Ericsson will take current staff of 170. They will be part of Ericsson's OSS-BSS unit.
Investment from Ericsson will enable ConceptWave to scale to utilize a diverse set of resources to further expand and integrate ConceptWave platform capabilities with other OSS/BSS applications.
Ericsson serves 1.7 billion people with its charging and billing solutions. In 2011, Ericsson signed 33 new significant contracts for OSS, BSS, SDP and Data Center build, out of which 26 were for OSS and BSS.
Recently, Ericsson has increased investment in China. The R&D center in China will focus more on 3G and 4G. Ericsson claims that with more than 27,000 patents, Ericsson is the largest holder of standard-essential patents for mobile communication across 2G, 3G and 4G technologies. The company is a net receiver of licensing royalties and has more than 90 patent-licensing agreements in place.
The world's largest telecom equipment maker also acquired additional shares in LG-Ericsson, increasing Ericsson's ownership from 50 percent plus one share to 75 percent. This acquisition is aimed at expanding Ericsson's footprint in the Korean market and providing Ericsson with a well established sales channel and strong R&D capability in the country.