Bharti Airtel announced the launch of its new music streaming app — Wynk Tube targeting India's growing smartphone users.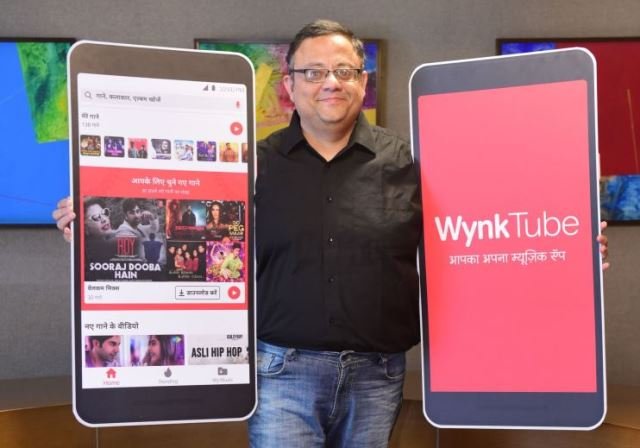 Airtel's in-house teams have built the OTT music streaming app. Airtel said Wynk Tube will be an extension of the existing OTT music streaming app Wynk Music. Airtel earlier said the Wynk Music app achieved 100 million downloads.
Smartphone customers in in Tier 2 and 3 towns and villages access streaming videos for their favourite music tracks. Airtel has used a combination of smart, simple and intuitive interface backed by a powerful machine learning algorithm to power recommendations and personalize the app.
The Wynk Music journey
Sept 2014: Launched in India; crosses 1 lakh downloads in 4 days
Feb 2015: Crosses 5 million app downloads
June 2015: Launches Data Save Mode
Nov 2015: Crosses 12 million installs
Jan 2016: Introduces MP3 Player Function- Plays Local MP3 files
Mar 2017: Crosses 50 million installs
Jan 2018: Crosses 75 million installs
Dec 2018: Voted India's most entertaining app on Playstore
Jan 2019: Crosses 100 million installs
Apr 2019: Launches Wynk Tube
Wynk Tube allows users to stream audio and video of popular tracks. Smartphone users can switch between audio and video mode of their favourite tracks with a single touch. The app is currently available for Android smartphones.
Wynk Tube has been built as a light app (only 5MB) that will operate seamlessly on even basic smartphones, including Android Go variants.
The mobile app will be available to phone users in 12 Indian regional languages including Kannada, Marathi, Telugu, Tamil, Bhojpuri — besides English and Hindi. Wynk Tube also features voice enabled search to help users discover their favourite music.
"Regional content and personalization through AI, big data will be a big agenda for us and we hope to build Wynk Tube into one of the most popular music platforms in India with even the possibility of user generated content as a differentiator," Sameer Batra, CEO – Content & Apps, Bharti Airtel, said.
Bharti Airtel is offering a collection of over 40 lakh songs and related videos on the Wynk Tube platform.
Wynk Tube offers zero subscription charge for Airtel users with unlimited streaming and downloads.
Wynk Tube auto pulls all MP3 music files already on the smartphone and uses as part of playlists.
Wynk Tube refreshes playlists on weekly basis for each user based on his or her listening history.