Telecom Lead America: Apple App Store revenue is expected to increase to $4.9 billion in 2012, up from $2.9 billion in 2011.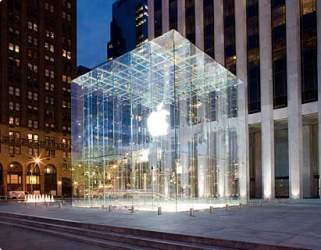 Apple will command about 65 percent share of the global application store market in 2012.
"Until now, Apple's iOS ecosystem has focused on virtual services, such as apps, digital music and movies," said Ian Fogg, senior principal analyst for mobile at IHS.
"However, with iOS version 6, Apple is moving into real-world location and financial-transaction features. The new Apple Maps and Passbook apps and accompanying location platform for app developers is the keystone for this real-world expansion, and will help support the accelerated growth of the Apple App Store market in 2012," Fogg added.
Initially Apple's Maps may lag Android's Google Maps and Nokia's Windows Phone location services in some aspects.
Apple Maps is more compelling for drivers because of its turn-by-turn navigation. This will be significant in the United States than in Europe, given that U.S. citizens drive twice as much as Europeans. U.S. motorists drove more than 10 times as many miles per capita than in the United Kingdom, for instance.
The new features in iOS6 will be immediately to existing iPhone owners as well as developers because of Apple's upgrade process for new iOS versions. At this year's Apple Worldwide Developers Conference in June, Apple reported that more than 80 percent of iOS users had upgraded to the then-current iOS 5.
Apple now has more than 435 million iTunes accounts with credit cards attached, up from 225 million in June 2011.
Apple garnered more than 125 million iCloud users, in excess of 130 million Game Center users and over 140 million iMessage users.