Telecom Lead India: Cisco and Motorola will drive growth in indoor location technology installations.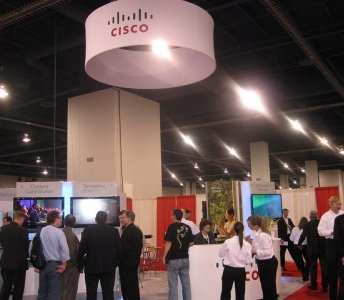 Total indoor location technology installations are likely to reach 10,000 stores by the end of 2012.
This side of the business is dominated by shopkick at the moment (via audio technology).
ABI Research forecast that Wi-Fi will become the dominant technology by 2015, followed by Bluetooth, as Wi-Fi access point companies like Cisco and Motorola build out their indoor location offering and make it easier and cheaper for stores to do so.
Total number of mapped buildings is forecast to reach 70,000 by the end of 2012, increasing to over 500,000 by 2015.
"Looking across the different vertical markets covered in the database, ABI Research is seeing deployments in the stadium, museum, airport, and university segments, but most companies are now switching their focus to core retail areas such as food & grocery, DIY/Electronics, and shopping malls. We expect to see a number of other big announcements in 4Q12/1Q13 that will take this market into a new level of growth," said ABI Research senior analyst Patrick Connolly.
The market is rapidly moving beyond simple navigation and wayfinding. Companies are expanding their offerings to support customer analytics and ultimately hyperlocal advertising and couponing, as illustrated by the recent acquisitions of ThinkSmart Technologies and WiLocate by Cisco and Aisle 411.
"Looking at company market shares for maps and indoor location deployments, we are seeing the order is shifting significantly each quarter as start-ups are now making the move to high volume contracts with major retailers. We believe that there is a great opportunity for a new star to emerge in this space," said Vice President and practice director, Dominique Bonte.