Telecom Lead America: Digital security provider Gemalto is set to support Rogers Communications' NFC-enabled mobile payment solutions.
The mobile payment solutions are currently in pilot testing.
Rogers will deploy the UpTeq NFC, Gemalto's EMV-ready, SIM-UICC solution, to store and secure consumers credentials and card data required to make payments.
"It's essential that consumers have peace of mind when it comes to storing payment cards on their mobile device and using it to make credit and debit transactions on the go," said David Robinson, vice president, Emerging Business, Rogers Communications.
Rogers will leverage the card's onboarding flexibility for the future addition of tap-and-go services including coupon redemption, loyalty programs, transit, and other digital identification. The UpTeq NFC secure device, which has an identical form factor as a conventional SIM, is part of Gemalto's UpTeq LTE offer.
Rogers' payment services will comply with EMV, the global standard for secure credit and debit card transactions based on microprocessor chip technology that protects information needed for secure payments.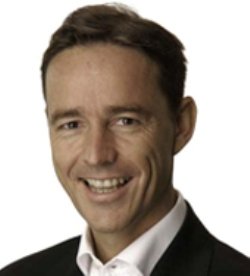 "Gemalto deployed more than 50 mobile NFC projects worldwide. The company has a long history of being entrusted by thousands of banks and mobile operators around the world to provide best-in-class solutions for digital security" said Sebastien Cano, senior vice president of Telecommunications at Gemalto North America.
Mobile payment is growing in Canada as Canadian retailers are equipped with contactless point-of-sale (POS) terminals that accept contactless banking cards. In Canada, fast food outlets, gasoline stations, grocery and convenience stores and coffee shops are supporting the mobile payment solutions on NFC-enabled devices.
Recently, Gemalto announced the official go-live of NFC services management in Singapore. Hosted in its TSM data center, the Gemalto NFC services management is powered by its Allynis Trusted Services Manager (TSM) solution.