Telecom Lead India: Intel Capital has invested in Hungama.com, a digital entertainment company with over 2.5 million pieces of content across genres and languages in the form of music tracks, movies, music videos and mobile content.
Hungama Movies has more than 5,000 Bollywood, Hollywood and regional movies and television series available in both HD and SD quality, powered by Intel Insider.
With more than 20 million users, the website is accessible from a PC along with mobile, tablets, TVs and other connected devices.
Intel did not disclose the financial details of the stake in Hungama.com.
On Tuesday, Intel Capital also announced its investments in 9 more innovative technology companies. Intended to help these companies grow to the next level, the investments will total approximately $40 million.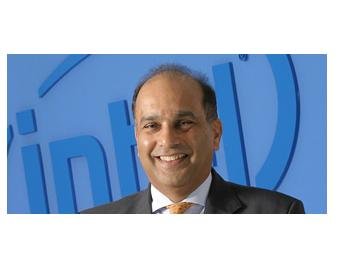 "Business deals happen when Intel Capital brings together our vast global network with our portfolio company innovators," said Arvind Sodhani, president of Intel Capital and Intel executive vice president.
New investments:
Box
Box is one of the fastest-growing private enterprise software companies in the world, delivering an intuitive, powerful and secure content sharing platform that users and IT department's love. Box is available on the Web, iPad, iPhone, Android and Windows Phone applications, and integrated into enterprise applications such as NetSuite, Jive and Salesforce. To date, Box has attracted more than 11 million individuals and 125,000 businesses, including 92 percent of the Fortune 500, with major customers such as AAA, DreamWorks, Proctor & Gamble, Random House and TaylorMade.
Jelli
Jelli is a social radio platform that combines the reach of radio with the engagement of the Web. Jelli's consumer experience allows listeners to control radio playlists through real-time voting and game elements via free iPhone and Android apps and Web experience. Jelli's advertising platform enables real-time ad serving and listener engagement across social, mobile and broadcast platforms, creating unique insights for advertisers. Jelli is available online and on FM radio stations across the United States.
LIFO Interactive
LIFO Interactive is a social game developer. Its game on Facebook, Train City, attracted more than 8 million users worldwide last year. The company is currently developing a mobile version of the hit game, scheduled for release later this year, and has several mobile games in development for iOS, Android, and Windows 8 app stores.
NewAer
NewAer has created a proximity platform enabling any phone, tablet or computer to automate actions based on who or what is detected nearby. Developers add NewAer's mobile scanning engine software development kit to their apps and then tie into NewAer's back-end interface to enable service triggers. ToothTag, NewAer's showcase app for Android devices, allows users to tag people, places or things based on their wireless presence and set rules like automating call forwarding when leaving the home or office.
PagPop
PagPop operates a mobile payment online platform that allows professionals and small business owners to accept credit cards for payment. PagPop's technology transforms any feature phone, computer, landline or smartphone with a swipe device, into a credit card payment machine. As a result, payments can be made anytime, everywhere in an easy, affordable and secure manner.
Tier 3
Tier 3 provides enterprise-class cloud services, combining both infrastructure (IaaS) and platform as a service (PaaS) in a comprehensive cloud management platform. The Tier 3 Cloud increases IT operational efficiency and flexibility through advanced cloud orchestration and management capabilities that support the entire business application portfolio, from development to production environments and business-critical applications.
Transmension
Transmension (China) is a television-focused gaming service provider. The company specializes in providing and enabling the delivery of high-quality games to TV screens via IPTV, smart TVs and cable TV carriers. Transmension has collaborated with leading game studios to distribute their games to millions of families.
UUCun (China)
UUCun (China) is a mobile Internet ad platform connecting phone makers, app developers and advertisers. The company's solution has been deployed in approximately 20 million newly shipped smartphones this year. The company is expanding its platform and technology to enable not only mobile advertisements but also more value-added services (e.g. mobile payment and mobile gaming), and also to support cross-device function aimed at tablets and smart TVs.