Telecom Lead India: Mobile advertising is gaining momentum in India.
Recently, Yankee Group said mobile advertising revenue will expand by three and a half times from its present level by 2016. Brazil, India and China will be driving the global mobile advertising revenue. In 2016, mobile will drive revenues of $6 billion in Brazil, India and China and become the dominant platform for digital marketing in selected countries.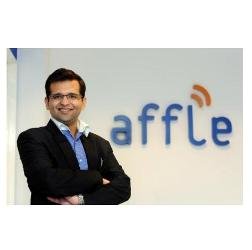 There are a number of mobile advertising and platform companies that are expanding their presence in India and Asian markets.
For instance, Mobile demand side platform provider StrikeAd has decided to expand in Asia. To tap the growing Asian mobile advertising market, StrikeAd has hired Carl Costa as managing director. For the past year, StrikeAd has partnered with mediba, a Tokyo-based advertising business, to bring its platform into the Japanese market. StrikeAd is planning to strengthen its presence in the mobile DSP market in the region. StrikeAd's Asia Pacific expansion follows the company's recent relocation of its world headquarters from London to New York.
With around 900 million mobile users and the rapid growing tablet market attract several mobile advertising companies.
25 percent smartphone users interact with ads at that same frequency. 47 percent of tablet users engage with ads on their devices more than once a week. Once these mobile device users engage with an ad, 80 percent smartphone users and 89 percent tablet users are likely to take action, according to a study by Interactive Advertising Bureau. Tablets users consume 69 percent of print and 68 percent video publications, while smartphone users use 9 percent of print and 8 percent video.
Another company that is strengthening presence in Indian mobile advertising market is Affle.
Affle has tied up search engine major Yahoo India for mobile advertising.
The partnership will enable Affle to sell Yahoo India's mobile advertising inventory across feature phones, smart phones and tablets.
"We believe that engaging advertising is best delivered to the right users on the right content during the right context. Given Yahoo's success in delivering deeply personal digital experiences to a huge global audience we believe that this partnership would be ideal for us to grow our mobile advertising propositions for top advertisers and agency partners," said Anuj Kumar, co-founder & CEO Affle.
"Mobile is a key area of focus for Yahoo, given the exponential growth of connected devices in India. Affle has built good equity in the mobile advertising space and brings to the table an extensive ad network with leading publishers. Yahoo's content and reach will further enhance Affle's network, leading to superior value for advertisers," said Vishal Maheswari, senior director and head of Sales, Yahoo India.
Recently, Affle announced that My London Heroes, a mobile destination launched by it in association with Maxus and Hero Motocorp, has achieved over one million engagements in little over a week of the London Olympics 2012.
Anna Bager, vice president and general manager, Mobile Marketing Center of Excellence, IAB, said both tablet and smartphone users show an impressive interest in mobile advertising. The key for marketers is looking at how consumers use these devices in different ways, and tailoring brand messages and strategies accordingly.