Telecom Lead India: PayMate India said its mobile money credit delivery solution for farmers –Mobile Kisan Credit Card (mKCC) – has reached over 7,000 farmers.
The mobile money system – developed in association with Pallavan Grama Bank, Indian Bank and National Bank for Agriculture and Rural Development (NABARD) – helps farmers use their loan amounts in an instant and efficient manner.
More than 7,000 farmers at Villupuram district in Tamil Nadu have registered for the pilot which was launched in October 2011.
The target of PayMate and the participating banks was to attract 5000 farmers for the pilot.
The July 2012 revenues vis-à-vis October 2011 has seen a growth rate of 280 percent; whereas the maximum revenue growth was observed in June 2012, when a 410 percent jump was recorded.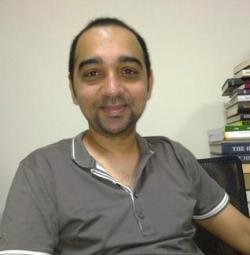 "With 7,000 registered farmers, the NABARD target of 5,000 farmers has been achieved in a short time – giving evidence of the usefulness of the service in rural India. Making it available nationally and to other cooperative banks is next in the pipeline. There's more that 5 crore farmers in India and I'm confident that mKCC when launched nationally can make a difference to farmers of India," said Ajay Adiseshann, founder and managing director, PayMate India.
According to a study by the Indian Institute of Banking & Finance highlighted some of the benefits of mKCC to the Farmer Base.
· Total savings of Rs 7314 per farmer per year
· Cost saved on travel – Rs 70-85 per visit
· Opportunity cost saved in form of wages
· Avg. interest saving almost Rs 1000 a year
"In almost a year of its launch, we have seen the success of KCC on Mobile not only to our farmers, but also to merchants. It saves travel cost and also opportunity cost for the time spent by the farmer in visiting the bank branch. The system also brings interest savings for farmers and discounts on purchases," said G Rangarajan, chairman, Pallavan Grama Bank.
Pallavan Grama Bank said the bank has reported a reduction in transaction cost, incremental business, better use of funds and increase in reach to far-flung villages through mobile-enabled technology. Merchants benefit with immediate payments and no bad debts.
Following the success of mobile enabled KCC, the mobile banking facility has been extended to all our customers along with value added services like Mobile Funds Transfer, Mobile Recharge and DTH Recharge.
(pix for this article is sourced from thehindubusinessline.com)