Telecom Lead India: Tech Mahindra has picked up 51 percent stake in VAS major Comviva Technologies for Rs 260 crore. The acquisition is strategically fit for Tech Mahindra which is looking at enhancing its VAS portfolio.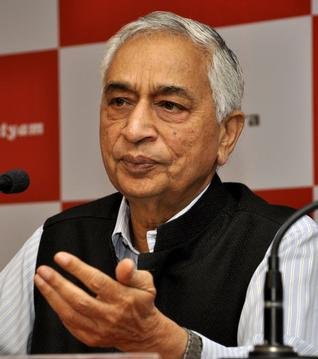 The acquisition of the majority stake will assist Tech Mahindra to increase its presence in areas such as payments and mobile VAS. Comviva has posted an operating profit of about Rs 60 crore and revenues of Rs 380 crore for the year ended March 2012.
Comviva's solutions are deployed with over 130 service providers and banks in over 90 countries across Asia, Africa, Middle East, Latin America and Europe, and powers services to more than a billion mobile subscribers.
Tech Mahindra's reach and access to telecom players will enable Comviva to take integrated solutions and products to a larger base.
Comviva will be able to bring its managed VAS capabilities to the table, which increases operators' revenues across VAS services by up to 20 percent, speed time to market by over 40 percent and reduce overall VAS delivery and management costs by 35 percent.
Tech Mahindra will make an upfront payment of Rs 125 crore, while balance amount of Rs 135 crore will be paid over five years.
The current promoters will continue to hold 20 percent stake. Sunil Mittal promoted Bharti Group has about 50 percent stake in Comviva. Private equity firms Sequoia Capital and Cisco hold 30 percent and 5 percent stake in the company, respectively, with the balance 15 percent owned by employees.
This will be the second acquisition by Tech M in the last one month. Recently it acquired Hutchison's Business Process Outsourcing unit in India.
"This acquisition is a significant step forward, in our vision of being a complete and comprehensive partner to our clients and like always, we are confident of making this a successful venture for our stakeholders. In addition to the market leading capabilities, this will also add to our relationship with large operator groups across the world," said Vineet Nayyar, executive vice chairman, Tech Mahindra.
"The world of mobility encompasses wide range of solutions, where customers be it enterprise or consumers are driving their business and entertainment needs through mobility. This acquisition marks our strong intent and entry into the world of mobility products," said CP Gurnani, managing director, Tech Mahindra.
The proposed transaction is in line with the Bharti Group's objective of focusing on core businesses that can make a deeper impact in India and abroad.
"Comviva has established itself as a gobal leader in mobile solutions beyond VAS within a short span and has built a solid foundation for the next phase of its growth. We believe that Tech Mahindra, with its deep domain expertise in IT and telecom technologies, is an ideal partner to guide the future growth story of Comviva," said Rakesh Bharti Mittal, chairman, Comviva.
"The combined entity will bring end-to-end capabilities of products, system integration and services in the mobile VAS, money & payments space. Our enhanced customer experience management offerings will deliver greater value to all our existing customers globally, and provide opportunities for accelerated growth," said Manoranjan (Mao) Mohapatra, CEO, Comviva.