Marvell has announced its 5G-ready infrastructure solutions and a new deal with Samsung at Mobile World Congress (MWC 2019) in Barcelona.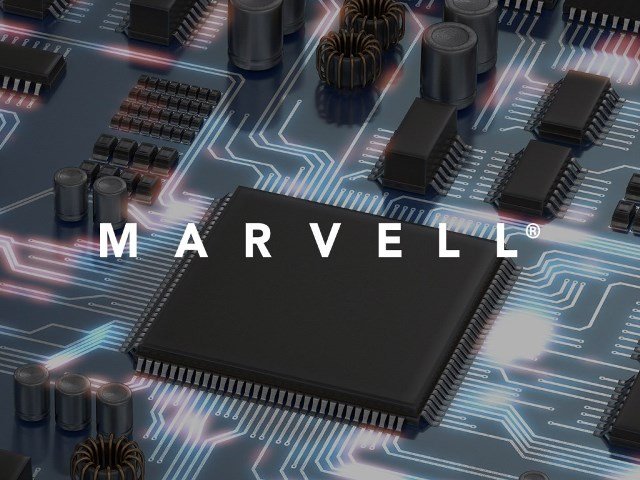 Marvell-powered 3G / 4G solutions already provide cellular coverage to over a billion people worldwide.
Raghib Hussain, chief strategy officer at Marvell Semiconductor, said: "Our 5G Ready portfolio is better in terms of performance, power efficiency and overall implementation cost versus unoptimized field programmable pre-5G architectures."
Marvell Technology earlier said it expects revenue of $735-$745 million in its fourth quarter of fiscal 2019, below its previously guidance of $790-$830 million.
The majority of Marvell's revenue shortfall was due to poor demand in storage controller business due to reduction in cloud capital spending and PC CPU shortages. Marvell met its target for supplying embedded processors for networking and 4G and pre-5G wireless infrastructure to OEMs.
Samsung deal
Marvell will support Samsung, which aims to capture telecom network business from Huawei, Ericsson and Nokia, to develop radio and control plane processors for both LTE and 5G NR, enabling carriers to deploy multi-radio access technology.
Marvell is demonstrating Facebook/TIP OpenCellular Base Station with Wi-Fi 6 Backhaul to MEC. The new version of the OpenCellular eNodeB features Marvell LTE baseband processor, Wi-Fi 6 backhaul engine, protocol stack software and edge compute processor.
The Narrowband IoT Base Station at the display is an OEM-designed platform focused on NB-IoT vertical use cases.
Multi-carrier Micro Cell is a base station supporting up to three carriers that may be aggregated for higher bandwidth and operate in unlicensed or lightly-licensed bands including CBRS.
There will also be a complete disaggregated Radio Access Network infrastructure featuring Marvell baseband, switch and server processors.
Radio Access SoCs
The OCTEON Fusion-M product line is optimized for cost/power and programmable with a 3GPP protocol stack split and massive MIMO capabilities.
Transport/EPC Core Processors
Multi-core OCTEON processors power the transport layer of over 10 million base stations around the world today. Marvell's data-plane acceleration makes its embedded processors ideal for 5G Core/EPC applications.
Ethernet Networking
Marvell has extended its system-level expertise to encompass switches and PHYs in carrier infrastructure networks. Marvell Prestera switches contain hierarchical traffic management for demanding mobile infrastructure environments. Marvell's switching solutions allow flow identification and access control to enable user-level security.
Wi-Fi Connectivity
Marvell is ramping up production of 8×8 and 4×4 Wi-Fi 6 solutions. Its 802.11ax engines include MU-MIMO and OFDMA uplink and downlink, multi-gigabit peak speeds, precision location, cloud management, and integrated Bluetooth 5 technology.
ThunderX2 Arm-based Server
Marvell has introduced workload optimized ThunderX2 server processors to enhance its 5G portfolio.
"Marvell's end-to-end network platform builds on a decade of innovation in 3G and 4G, ensuring that Marvell is well-positioned to capitalize in the 5G era," said Raj Singh, senior vice president and general manager of the Infrastructure Processor Group at Marvell Semiconductor.
Baburajan K