MediaTek announced its partnerships with 5G component suppliers and device makers to deliver 5G solution that will power devices in 2020.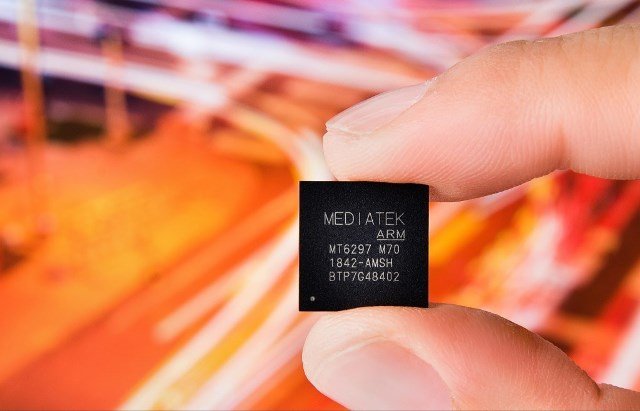 Qualcomm, the main rival of MediaTek, announced that its Qualcomm Snapdragon 855 Mobile Platform with the Snapdragon X50 5G modem will be powering 5G smartphones from Samsung, Xiaomi, LG and Oppo in 2019.
Huawei is using its own chipset for its costly 5G smartphone.
China-based smartphone companies such as Oppo and Vivo and top tier RF suppliers including Skyworks, Qorvo and Murata, will be collaborating with MediaTek on radio frequency (RF) technology.
TL Lee, general manager of MediaTek's wireless business unit, said: "As the 5G market matures, we are positioned to lead this new wave of innovation with the Helio M70 platform and future MediaTek 5G products."
MediaTek announced advancements to its 5G portfolio to power the rollout of 5G devices in 2020 for the sub-6GHz spectrum.
MediaTek showcased the Helio M70 5G modem for the intelligent home running 5G data transfer speeds as well as mmWave over-the-air tests of MediaTek's 5G antenna arrays. The Helio M70 demo runs at 4.2Gbps 5G data speeds — the industry's fastest sub-6GHz live 5G modem demonstration to date.
MediaTek said Helio M70 is expected to be in devices later this year. MediaTek is working with its customers, networks and technology suppliers to accelerate the rollout of 5G and power devices across mobile, home and auto by 2020.
MediaTek is targeting sub-6GHz first to bring 5G connectivity to the largest markets aiming for urban environments and rural areas.
MediaTek will demo the 5G sub-6GHz connection with the Helio M70 at MWC. MediaTek is also developing new cellular technologies for connectivity standards and enhancements, such as mmWave beam forming. MediaTek will be ready to support mmWave products in 2020.
MediaTek's Helio M70 achieved the maximum downlink and uplink throughput with Anritsu Corporation's MT8000A 5G tester, demonstrating that Helio M70 meets the ultra-fast speed requirements of 5G.
MediaTek and Keysight Technologies conducted the industry's first demonstration of a 5G New Radio IP data transfer call using a 5G multi-mode integrated modem, supporting both NSA and SA modes.
MediaTek and Rohde & Schwarz are performing mmWave over-the-air (OTA) tests of MediaTek's 5G frontend modules and antenna arrays, which will also be demonstrated at Mobile World Congress (MWC 2019).
MediaTek is collaborating with leading cellular operators and equipment makers including China Mobile and Nokia to advance 5G development.