Anritsu announced that chipset company MediaTek has used Anritsu's MT8000A 5G testing solution for testing its latest 5G modem.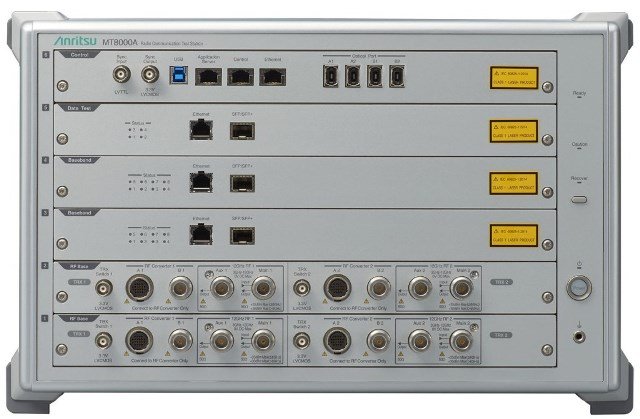 MediaTek's Helio M70 5G modem, which will be powering 5G devices and smartphones, has achieved the maximum downlink and uplink throughput. Anritsu's Radio Communication Test Station MT8000A provides a test platform for large-capacity 5G communications using wideband signal processing and beamforming.
MediaTek will be demonstrating its Helio M70 at MWC 2019 2019 in Barcelona.
Yoshiyuki Amano, vice president at Anritsu, said: "Our tests with the MT8000A have verified that the Helio M70 makes use of 5G maximum downlink and uplink throughput speeds."
A report in MarketsandMarkets says the wireless network test equipment market is forecast to reach $4.7 billion by 2023 from $3.2 billion in 2018 at a CAGR of 8 percent.
The MT8000A – featuring both NSA and SA modes — supports sub-6 GHz and mmWave RF tests, as well as protocol tests for development of advanced 5G technologies, such as 4×4 MIMO, to increase data speeds in the sub-6 GHz band.
MediaTek says Helio M70 is the only 5G modem with both LTE and 5G dual connectivity (EN-DC), supporting cellular generation from 2G to 5G. Helio M70 can connect to 5G NR and 4G LTE bands worldwide while supporting High Power User Equipment (HPUE) and other key carrier features.
"Working with Anritsu, we've tested our Helio M70 5G modem to ensure it's ready for the market rollout of ultra-fast connectivity with 5G networks," said JS Pan, general manager of Wireless System Design and Partnership at MediaTek.