Qualcomm on Monday announced 5G networking chips for applications beyond 5G smartphones – at the Mobile World Congress (MWC 2019).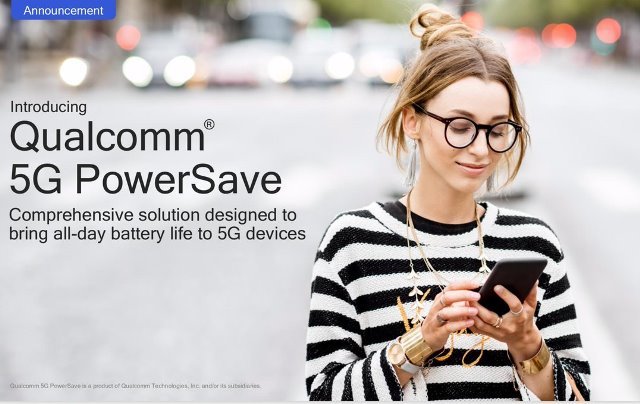 San Diego-based Qualcomm supplies smartphone chips to several OEMs including Samsung Electronics's Galaxy 5G smartphone. It is now aiming to capture revenue from several applications that will work on 5G networks.
MediaTek, Samsung and Huawei Technologies have all announced plans to make 5G chips. Samsung and Huawei are planning to use their own chips in their smartphones, eating into potential business for Qualcomm. Apple has stopped sourcing from Qualcomm.
Qualcomm said it working with Japanese e-commerce retailer Rakuten's mobile division to supply 5G chips for networking gear the retailer is rolling out in Japan.
Qualcomm has a new chip for personal computers — Snapdragon 8cx 5G platform — that would connect them to 5G networks, building on Qualcomm's earlier efforts to attack rival Intel in its core market of central processors.
Lenovo will be the first to deliver a 5G connected PC with the Snapdragon 8cx 5G compute platform in early 2020.
Qualcomm also announced chips for 5G fixed wireless stations. Verizon is tapping the fixed wireless network to foray into 5G for tapping home broadband subscribers in the United States.
Commercial 5G fixed wireless devices based on the Snapdragon X55 modem are expected to launch in the first half of 2020. It will target OEMs who are making products in sub-6 GHz and millimeter wave (mmWave) 5G fixed wireless broadband (FWB).
Qualcomm also announced a new set of chips aimed at automakers. Qualcomm's existing chips help cars connect to the internet, but the 5G chips are expected to connect cars to other vehicles on the road as well as objects such as traffic signs and signals as vehicles gain new levels of autonomous navigation.
Snapdragon Automotive 4G and 5G Platforms will be available later this year for sampling and for production vehicles in 2021.
Qualcomm and Robert Bosch announced a collaboration on 5G NR technology applications for the Industrial Internet of Things (IIoT).
Qualcomm also announced its Qualcomm Robotics RB3 Platform targeting the robotics market. Both NAVER and LG will show robotics powered by Qualcomm Robotics RB3 Platform early next year. Additional early users are expected to be Anki, BrainCorp JD, Misty Robotics, OrionStar, Robotis, and others.
Qualcomm announced that Rakuten plans to use Small Cell infrastructure products, based on Qualcomm FSM Small Cell Platforms, as a key component of Rakuten's new mobile network expected to be rolled out across Japan.