Vodafone and Huawei announced they have built a 5G experience zone in Barcelona during Mobile World Congress (MWC 2019).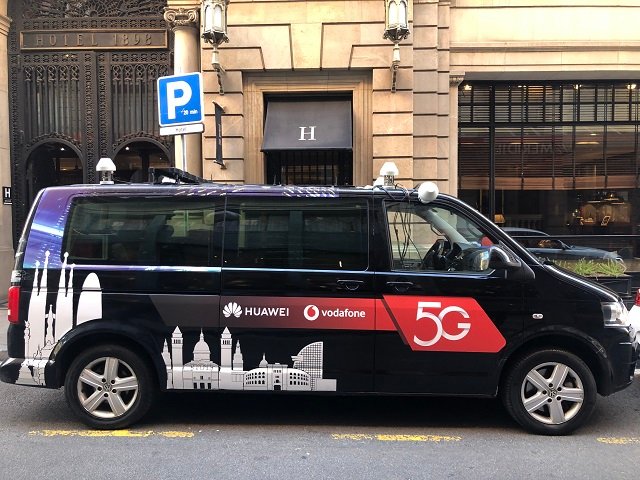 Vodafone has deployed 5G sites with commercial 5G spectrum of C-Band 80MHz to build the 5G network in Barcelona City Center — Plaza Catalunya, Paseo de Gracia, Balmes and Universitat — with 5G products and solutions from Huawei.
The live networks achieved downlink peak rate of 1.7Gbps in the live 5G scenario, while the average geographical downlink throughput was about 800Mbps.
Huawei engineers deployed multiple gNodeBs (5G) at existing 4G LTE sites and provided the same coverage as that of the eNodeBs (4G LTE). This network performance proves that active antennas (massive MIMO) are the key to reduce the cost per bit for operators.
With the combination of 64T64R and the 80 MHz bandwidth, compared with 4G LTE, 5G can increase the capacity of a single cell by 20-25 times and reduce the per bit traffic cost to 1/10. The coverage provided by active antennas makes 5G and 4G co-site construction possible, reducing the cost of a new site.
Santiago Tenorio, head of Networks Strategy and Architecture at Vodafone, said: "It is a significant technical achievement by Vodafone and Huawei engineers to have incorporated the latest 5G standard."
Vodafone's 5G networks will be ready for customers in some European cities in the second half of this year.
Yang Chaobin, president of Huawei's 5G Product Line, said: "Vodafone and Huawei have completed the deployment of a live 5G network and provided a superior service experience based on 5G commercial terminals."