AMS, a supplier of facial recognition technology to Apple, has decided to cut its revenue forecast – reflecting poor demand for latest iPhones.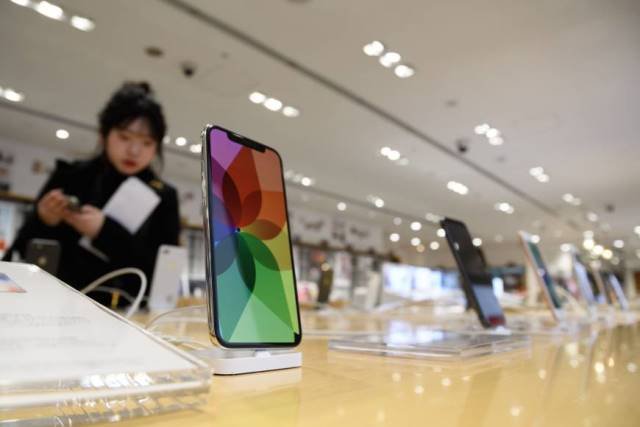 The revenue forecast from AMS, which has its headquarters in Austria, indicates that the latest iPhones are not selling well in global smartphone markets, Reuters reported.
The Swiss-listed group cut its fourth-quarter revenue outlook by 15 percent and pushed back its medium-term targets, blaming recent demand changes from a major customer. AMS, which specializes in sensors, did not name Apple as the customer.
Analysts estimate that the US-based Apple accounts for 40 percent of the Austrian group's sales.
The US-based Apple two weeks ago announced a lower than expected sales forecast for the Christmas quarter, prompting suppliers including US firm Lumentum, British chipmaker IQE and screen maker Japan Display to issue warnings that pointed to weakness in new iPhone sales.
Dialog Semiconductor, which won a $600 million deal with the U.S. technology giant last month, said that it does not see a drop in demand from Apple, one of its key customers in the global smartphone market.
Anglo-German chip designer Dialog justified this by pointing out that it supplies many more products than the latest iPhones.
The California-based firm started selling its latest phone generation, the iPhone XS and XS Max in September and the XR model last month.
The AMS guidance suggested between 11 and 18 million fewer iPhones would be produced in the fourth quarter than an initially estimated 77-82 million, Credit Suisse analysts said in a note to customers. The Lumentum guidance would have implied an impact of 15-20 million iPhones.
AMS expects to post revenue of between $480 million and $520 million in the three months to Dec. 31, compared with the earlier forecast of $570-$610 million.
AMS expects to record adjusted operating margin in low to mid-teen percentage range against the previous guidance of 16-20 percent.
AMS also abandoned its 2019 revenue target of more than $2.7 billion, saying it now expects annual double-digit revenue growth for the coming years.
AMS aims for a 30 percent adjusted operating margin but no longer gives a specific time frame. AMS had already postponed the target to 2020 from 2019 in July, at the time due to order delays from a major customer.