Telecom Lead India: Top Indian mobile handset vendor Micromax is entering LED TV business in India.
The company has set up manufacturing facility to make LED TV. The facility at Rudrapur in Uttrakhand has a capacity to make 2000 LED TVs per day.
Micromax also launched six LED TVs, two home theaters, one Blu Ray player and Smart Stick dongle to enhance smart TV viewing experience.
The new business is part of the company's diversification plan.
Micromax will double the capacity of the plant to make tablet PC Funbook and mobile accessories.
Micromax launches Funbook Infinity tablet for Rs 6699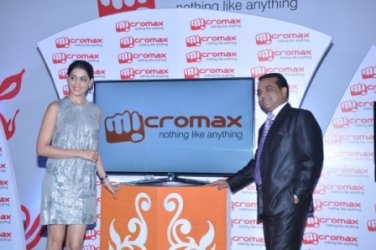 Micromax recently launched its Funbook Infinity tablet. The 7" Micromax Infinity tablet runs on Android 4.0.4. Funbook infinity comes with connectivity options such as 3G dongle and Wi-Fi connectivity.
Micromax leads the Indian tablet PC market with 18.4 percent share in the second quarter of 2012.
India tablet market sales touched 0.55 million units in 2Q 2012, up 673 percent y-o-y.
Samsung is in second position with 13.3 percent market share. Apple has a market share of 12.3 percent in terms of unit shipments during the 2Q 2012.