Telecom Lead Asia: The Philippines has reported 326 percent increase in smartphone sales over the last 12 months.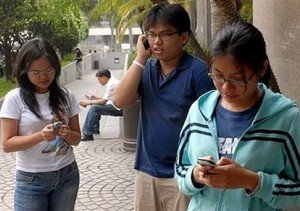 The emerging telecom market has become the fastest-growing market for smartphones in Southeast Asia.
According to GfK, the country recorded the highest jump in smartphone market share among its neighboring countries in the region, growing from 9 to 24 percent.
The growth in the country was significantly higher than the 78 percent growth posted in Southeast Asia's seven major markets, namely the Philippines, Singapore, Malaysia, Thailand, Indonesia, Vietnam, and Cambodia.
In July this year, GfK reported that one of four Filipinos own a smartphone, driven by the increasing affordability of smartphone devices across the country.
Filipino consumers bought five times as many smartphones in the first five months of this year compared to a year ago, bringing smartphone sales to almost 1.7 million units as of May this year.
"With major manufacturers announcing their intentions to launch low-end smartphones priced below $100, smartphones will be within the reach of an even larger pool of consumers and the market is expected to grow even faster when these models are made widely available," said GfK digital technology account director Gerard Tan.
According to IHS, smartphone shipments in 2013 are forecast to account for 54 percent of the total cellphone market.
Globe Telecom said it offers a range of smartphones bundled with its postpaid plans. For Plan 299, subscribers can get the latest Android devices such as the Huawei Y100 or Samsung Champ Deluxe Duo for free, complete with a consumable postpaid plan for calls, texts, and mobile internet.
The telco carries a complete suite of smartphone devices offered across its postpaid plans, available for free or at a minimum cashout payable for 24 to 30 months.
"Globe has maintained a strong partnership with some of the world's leading device manufacturers, empowering us to bring the latest smartphones to the country under our flagship postpaid plans," said Martha Sazon, head of Globe Postpaid.
Globe's postpaid base has grown by 76 percent within the last two years. In the last twelve months, Globe Postpaid has already added close to 348,000 new subscribers, bringing total subscriber count to 1.6 million, a 28 percent increase.
(pix for this article is sourced from intellasia.net)