The entire world is staring at the entry of 5G smartphones that will have a starting price of at least $1,000 or nearly INR 75,000.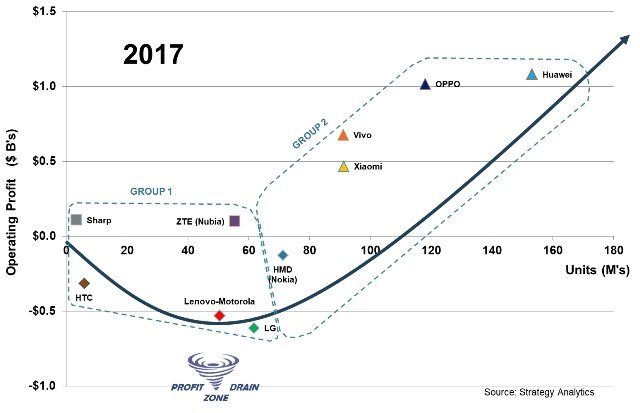 The reality is that only a small portion of the existing smartphone customers can buy $1000 plus worth premium smartphones from Apple, Huawei and Samsung. But 5G operators are gearing up for nation-wide launches shifting from their 4G platforms. Hence, they need cost-effective 5G smartphones that can ensure phone connectivity to all their subscribers and not premium customers alone.
Price will be a big limiting factor in the 5G market. "Only 9 percent of Chinese customers buy phones whose wholesale prices start at US$500 and up. Without scale from China to drive device prices lower, can 5G forecasts from operators and device vendors really live up to their lofty ambitions?," Ken Hyers, director of Emerging Device Technologies, said.
Carriers will be forced to offer subsidies to bring customers onto their 5G networks that will be built with significant investment on networks and spectrum. Phone vendors will be pressured to meet price points for their 5G devices that will leave them with razor-thin margins.
At present, 5G operators are clueless about the use cases for 5G customers — both retail and business. GSMA earlier indicated that offering high-speed 5G connectivity to retail consumers will not be enough to generate money from 5G networks.

5G phone price
The another bad news is that 5G device prices will decline at a much slower pace compared to 3G and 4G handsets. There's no indication from chipset majors Qualcomm and MediaTek that global phone companies will start mass production of 5G smartphones so that the price will crash depending on popularity and scale.
Strategy Analytics forecasts that the first 5G handsets will emerge commercially in H1 2019 and volumes will pick up after that. Main countries in the initial 5G deployment are China, US, Japan and South Korea.
The first 5G smartphones will have wholesale ASPs of $750 plus, which translates to close to $1,000 at the store. Best 5G smartphones, offering premium features, will cost much more. It will be a tough sell to get consumers to pay more for a smartphone that offers fewer obvious benefits for customers.
The ASP of a 5G smartphone in key 5G economies like China will remain well above what it is for other smartphones for years to come. The report does not talk about India, which is home to telecom operators such as Bharti Airtel, BSNL, Vodafone Ide and Reliance Jio – all with strong 5G ambitions.
5G growth potential
5G handset shipments will only pass 2G in 2023 in terms of global sales. In its first 5 years substantial 5G handset sales as a proportion of total handset sales will be restricted to a handful of nations, in particular China, Japan, South Korea and the United States. Well developed nations in markets like Western Europe will see slower 5G handset sales, for a variety of reasons.
Half of all smartphones sold will be 5G by 2025. Smartphone makers will face challenges during the transition to 5G. The transition to 5G will result in a reordering of the current list of top smartphone makers just as happened with 2G, 3G and 4G.
Senior Analyst Ville-Petteri Ukonaho said technology vendors must strive to be global and minimize market specific SKUs where possible, building from a global platform or be local, focused and niche. The profit drain zone is positioned at the bottom of the U-curve with volume between 40 and 60 million where profits are almost impossible to realize.
Lenovo-Motorola, LG, and ZTE to name a few are in perilous positions and must carefully execute a pragmatic 5G strategy or risk surging losses.
Samsung and Huawei each have challenges to maintain growth with 5G due to their limited presence in China and USA respectively.
LTE will grow
Another Strategy Analytics report said over 70 percent of handsets sold globally will be LTE devices in 2023.
Strategy Analytics says mobile phone sales will grow 0.3 percent worldwide in 2018. Several billion 2G and 4G handsets will be sold globally during the next seven years, particularly in major countries such as China, USA and Brazil.
LTE will be the most important growth category and global 4G volumes will grow 5 percent this year. 2G has risen back to the second biggest segment due strong sales in emerging telecom markets, especially in Africa.
Baburajan K