A German court ruled on Thursday that iPhone maker Apple copied a hardware patent of Qualcomm and said Apple should not sell some iPhone models in Germany which contain a particular component.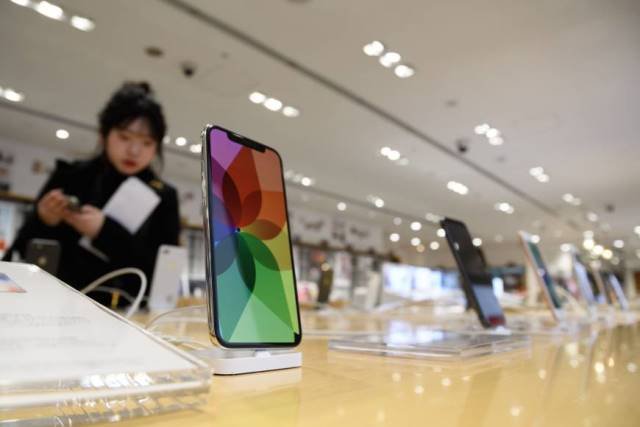 The ruling will not go into immediate effect if Apple appeals, judge Matthias Zigann told the court.
The German case is Qualcomm's third effort to secure a ban on Apple's iPhones over patent infringement allegations.
Qualcomm is seeking a ban on some Apple iPhones with chips from rival chipmaker Intel – in Germany.
The judge ruled that phones that contain a combination of chips from Intel and Apple supplier Qorvo violated one of Qualcomm's patents called envelope tracking, a feature that helps mobile phones save battery power while sending and receiving wireless signals.
Qualcomm sued Apple in the regional court in Munich in July last year, seeking an injunction to halt some iPhone sales in Germany as well as monetary damages.
The U.S. Federal Trade Commission has also sued Qualcomm over its business practices in a case set to go to trial in California next month.
Apple in Germany
Apple said it would pull some of the older iPhone models from its German stores.
The German victory may affect only a few million iPhones out of the hundreds of millions that Apple sells each year, Reuters reported.
German court banned iPhones with chips from Apple supplier Qorvo.
"All iPhone models remain available to customers through carriers and resellers in 4,300 locations across Germany. During the appeal process, iPhone 7 and iPhone 8 models will not be available at Apple's 15 retail stores in Germany. iPhone XS, iPhone XS Max and iPhone XR will remain available in all our stores," Apple said.
Stacy Rasgon, an analyst with research firm Bernstein, said in a note that Germany is a small iPhone market for Apple, selling about 10 million units a year, with possibly only half of those being the older models affected by the court's order.
Apple alleges that Qualcomm engaged in illegal behavior to preserve a monopoly on modem chips. Qualcomm accused Apple of using the chip supplier's technology innovations without proper compensation.
Qualcomm is not pursuing the software patents in the Chinese case in other jurisdictions and suffered an early loss while pursuing a U.S. sales ban on the U.S. version of the hardware patent at issue in Germany.
"Two respected courts in two different jurisdictions just in the past two weeks have now confirmed the value of Qualcomm's patents and declared Apple an infringer, ordering a ban on iPhones in the important markets of Germany and China," Don Rosenberg, Qualcomm's general counsel, said in a statement.
Qualcomm vs Apple in China
Earlier this month, Qualcomm said the Fuzhou Intermediate People's Court in China ordered a ban on sales of some older iPhone models for violating two of its patents.
The specific iPhone models affected by the preliminary ruling in China are the iPhone 6S, iPhone 6S Plus, iPhone 7, iPhone 7 Plus, iPhone 8, iPhone 8 Plus and iPhone X, Reuters reported.
Qualcomm said the Chinese court found Apple infringed two patents held by the chipmaker and ordered an immediate ban on sales of older iPhone models, from the 6S through the X. Apple has filed a request for reconsideration with the court.
Apple, the third largest smartphone maker in the world, said that it will make software updates to address possible concern about compliance with the order. China is one of the top smartphone markets for Apple.