Navin Shenoy, executive vice president of Intel, has made two announcements targeting a $300 billion data-driven market opportunity.

Intel's Agilex FPGA and Intel's 2nd-Generation Xeon Scalable processors are the latest two products that will hit the data center market.
Intel 2nd-Generation Xeon Scalable processors
Intel, while launching the 2nd-Generation Intel Xeon Scalable processors, said the company's ecosystem support and customer adoption is expected to make the 2nd-Generation Intel Xeon Scalable the company's fastest Intel Xeon processor sales.
Navin Shenoy said Intel's latest data center solutions target a wide range of use cases within cloud computing, network infrastructure and intelligent edge applications, and support high-growth workloads, including AI and 5G.
Intel Optane DC persistent memory delivers up-to 36TB of system-level memory capacity when combined with traditional DRAM in an eight-socket system. This represents a 3-times increase in system memory capacity compared with the previous-generation Intel Xeon Scalable processor.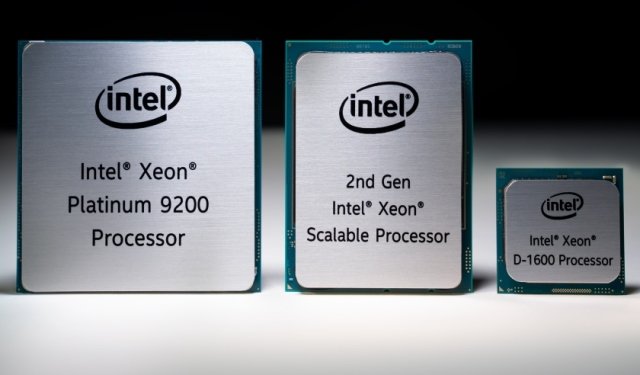 Intel has also launched the 56-core, 12 memory channel Intel Xeon Platinum 9200 processor targeting high-performance computing (HPC) workloads, AI applications and high-density infrastructure.
Intel also launched new network-optimized Intel Xeon Scalable processors built in pact with communications service providers to deliver more subscriber capacity and reduce bottlenecks in network function virtualized (NFV) infrastructure.
Intel Xeon Scalable processors are enabling high-performance, efficient, scalable and agile 5G-ready networks. Intel did not reveal the name of its telecom operator customers.
Intel unveiled the Intel Xeon D-1600processor SoC designed for dense environments where power and space are limited. The next-generation SoC helps advance customers to 5G and extend Intel's solutions to the intelligent edge.
Intel introduced its 10nm FPGAs to enable transformative applications in edge computing, networking (5G/NFV) and data centers. The Intel Agilex FPGA family will offer customers application-specific optimization and customization to bring new levels of flexibility and agility to data-intensive infrastructure.
Intel Agilex FPGA
Intel Agilex FPGA provides customized solutions to address the data-centric business challenges across network and data center markets — delivering customized solutions for applications from the edge to the cloud.
Intel Agilex family combines FPGA fabric built on Intel's 10nm process with heterogeneous 3D SiP technology – providing the capability to integrate analog, memory, custom computing, custom I/O, and Intel eASIC device tiles into a single package with the FPGA fabric.
Intel Agilex FPGA provides up to 40 percent higher performance, or up to 40 percent lower total power compared with Intel Stratix 10 FPGAs. Intel Agilex FPGA supports hardened BFLOAT16 and up to 40 teraflops of digital signal processor (DSP) performance (FP16). It supports up to 112 Gbps data rates.