Qualcomm announced a settlement of its legal dispute with Apple that includes a supply deal paving the way for the iPhone to use Qualcomm modem chips.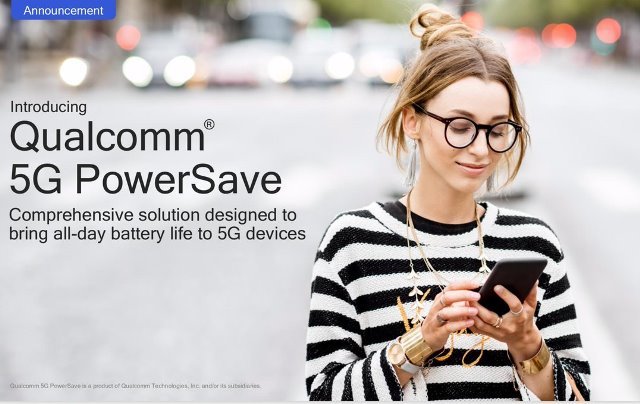 Intel, one of the main rivals of Qualcomm and a key component supplier to Apple iPhones, also announced its decision to exit from the 5G smartphone modem business. Intel feels that 5G modem business is not profitable.
The settlement between Qualcomm and Apple also incorporates a six-year patent license and a payment from Apple to Qualcomm. Apple and Qualcomm did not reveal the details of the payment.
Apple will be in a position to bring 5G iPhones at the earliest to take on Samsung and other 5G device manufacturers by sourcing 5G chips from Qualcomm. Samsung has already taken the lead in 5G smartphone business by supplying to all three telecom operators in South Korea. Samsung's 5G smartphones will be available in the US as well.
Apple relied exclusively on Intel chips since last year. This has forced Apple to delay the launch of 5G iPhones this year. Samsung will be supplying its 5G smartphones to US based mobile operators such as AT&T and Verizon.
While Intel likely will lose some share of iPhone chips, Intel investors have been lukewarm on the modem chip business because they are less profitable than Intel's core CPU chips that run most of the PCs.
Growing legal conflict
The settlement followed two years of legal conflict between the two companies and came as a opening arguments took place at a trial in federal court in San Diego, Reuters reported.
Apple accused Qualcomm of using illegal patent practices to keep a monopoly on modem chips that connect phones to mobile data networks. Qualcomm had said Apple was using its technology without paying for it.
Qualcomm and Apple did not say when their new supply agreement would start. Because Intel does not expect to have a 5G chip ready for phones until next year, Bernstein analyst Stacy Rasgon said Apple is most likely tapping Qualcomm for its 5G chip.
Qualcomm said the arrangements are expected to generate $2 per share in additional earnings.
Analysts were unsure whether Apple's a onetime payment under the deal represented unpaid royalties from the past two years or a down payment on future royalties.
The settlement could have an impact on China's Huawei Technologies, which is also in a licensing dispute with Qualcomm. Analysts widely believe that Huawei was watching the outcome of the Apple case to gauge its bargaining position.
Apple filed a $1 billion lawsuit against Qualcomm in January 2017, accusing the chipmaker of overcharging for chips and refusing to pay some $1 billion in promised rebates.
Later Qualcomm announced its own lawsuit, alleging that Apple used its dominance in the electronics business to wrongly order contract factories such as Hon Hai Precision's Foxconn to withhold royalty payments from Qualcomm that Apple had historically reimbursed to the factories.
Qualcomm will also end litigation with Apple's contract manufacturers as part of the trade settlement.